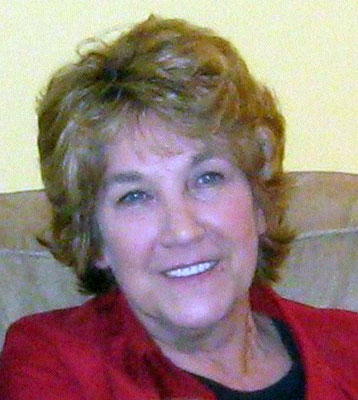 LINDA (COLER) LEWIS GENNOCK
MINERAL RIDGE – A memorial service will be held at 11 a.m. on Saturday, Nov. 2, 2013, at Christ Memorial Baptist Church in Warren for Linda (Coler) Lewis Gennock, 59, formerly of Youngstown and Canfield. She went home to be with her Lord and Savior on Sunday, Oct. 20, 2013, at her daughter's home in Hudson, Fla., after a courageous battle with cancer. She was surrounded with love from her family.
Linda was born June 28, 1954, in Salem, the daughter of George and Sue (Strong) Coler.
She was a graduate of Canfield High School, Class of 1972. Linda worked for several years as a bookkeeper and in retail for years in the Youngstown area, however her most important job in life was being a mother, grandmother and homemaker for her family, which she loved dearly. She was currently a member of the Christ Memorial Baptist Church, and was previously an active member of the Youngstown Baptist Church, where she made many lifelong friends and fond memories.
She married Anthony "Tony" Gennock, whom she had been with for nearly 30 years on Dec. 29, 2007.
She enjoyed spending summers at the Green Acres Campground in Diamond, with her husband and the many friends they made there. She was also a member of the Ladies Auxiliary Fire Fighters Guild in Mineral Ridge.
Linda was known by her family and friends for her kind and caring ways, her love for crafting, cooking, and baking, especially with her daughter and granddaughters.
Besides her husband, Tony, she leaves to cherish her memory, one daughter, Sheree (Lewis) Miller and her husband, Brian and their two daughters, Megan and Madalin Miller of Hudson Fla.; and seven siblings, Barbara (Coler) Waterbeck Pearson of Lake Havasu City, Ariz., Dwight Coler and his wife, Christine of Salem, Cindy (Coler) Luther and her husband, Rev. David of Howland, Shirley (Coler) Koellner and her husband, Paul of Puyallup, Wash., Jeff Coler of Columbiana, Judy (Coler) McCowin of Hubbard, and Dan Coler and his wife, Erin of Santa Rosa Beach, Fla.
She also leaves four stepsons, David (Cheryl) Gennock, Tom Gennock, and Joseph Gennock, all of New Castle, Pa., and Anthony (Debbie) Gennock of Huntington Beach, Calif.; and six step grandchildren, Ashley Lynn, Nicole, Allisa, Rachel, Thomas Jr., and Gabriella.
She was preceded in death by an infant sister, Kay Arlene Coler; and an infant granddaughter, Ashley Renee Miller.
Friends may call from 9 to 11 a.m. at the Christ Memorial Baptist Church in Warren on Saturday, Nov. 2, 2013.
Local arrangements are by the Lane Family Funeral Homes, Anstrom Chapel.
The family requests that donations be made to the church in Linda's name.
Family and friends may visit www.lanefuneralhomes.com to view this obituary and send condolences.
Guestbook Entries
« Be the first to sign LINDA (COLER) LEWIS GENNOCK guestbook.
---