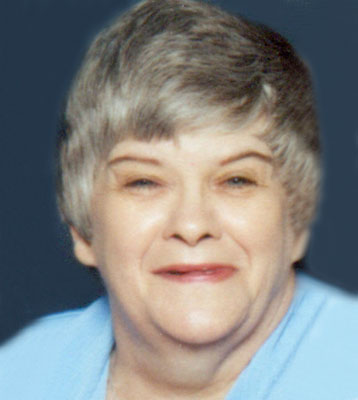 KATHLEEN D. MILLER
LIBERTY TOWNSHIP – Kathleen D. Miller, 70, died Monday, Oct. 28, 2013, at St. Elizabeth Health Center with her loving family at her bedside.
She was born April 27, 1943, in Youngstown, the daughter of the late Harold R. and Anna Mae English Draa.
Kathy worked for Taylor Winfield as a Payroll Clerk, retiring in 1975. She graduated from Ursuline High School in 1961 and was a member of St. Rose Church. Kathy enjoyed bowling, golfing and spending time with her family, especially at the Family Round Table every week.
She is survived by her husband, Alan Miller, whom she married June 2, 1973; sons Robert (Mary Jo) Miller of McDonald and Sean (Shannon) Miller of Liberty Twp.; grandsons Robert Miller Jr. and Brent Miller; and step granddaughters Heidi Heasley and Halli Wolfe.
She was preceded in death by her stepson, Jeffrey Miller and brothers Raymond and Ronald Draa.
A Mass of Christian Burial will be held on Thursday, Oct. 31, at 11 a.m. at St. Rose Church.
The family will receive relatives and friends on Thursday from 10 a.m. until the time of service at the church.
The family requests that any material contributions be made to St. Rose Angel Fund in memory of Kathleen.
Visit www.blackstonefuneralhome.com to view this obituary and to send condolences to the Miller family.
Guestbook Entries
"My deepest sympathy on the loss of Kathy.,. I saw her every week end in church.. Will miss seeing her..My prayers are with her family."
» Fran Airato on October 30, 2013
"I am so sad to hear of the loss of Kathy. She was always such a sweet and fun person to be with. She made family gatherings so special, just by being there. My prayers are with you, Alan, Sean, Robert and family. Love, Ginny"
» Ginny Bendel Draa on October 30, 2013
"So sorry to hear of Kathy's passing. I remember her well from my childhood especially, since she was a good friend of my sister, Phyllis. I spent many happy days hanging around them on the baseball field, Girl Scouts, Summer School Camp...she was always so nice to me & a lot of fun. My condolences to all of her family."
» Connie Rozzo Nickell on October 30, 2013
Sign the Guestbook
---