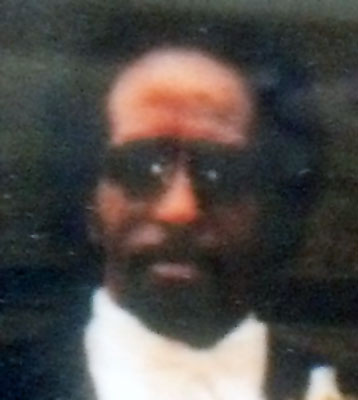 JAMES CARL WEST
YOUNGSTOWN – Funeral services will be held on Friday, Nov. 1, 2013, at noon at the F.D. Mason Memorial Funeral Home for Mr. James Carl West, 71, who entered into eternal rest on Saturday, Oct. 26, 2013, surrounded by loved ones.
Mr. West was born on March 8, 1942, as the son of Jessie and Willie B. Bryant West.
As a youngster, he was baptized into the Baptist faith at the Shiloh Baptist Church in Campbell. He had been a truck driver for many years for Furnitureland, as well as Victory Express and McNichols. He loved his Cadillacs and fixing on cars as an auto mechanic for 15 years up until his illness. He was an avid Kansas City Chiefs fan, loved horror movies and old-school music.
He leaves to cherish his love and memory, his devoted and loving wife, companion and primary caregiver of many years, Teresa Lynn Sherman, whom he married on Oct. 4, 2002; a sister, Patricia West-Struiell of Cincinnati; a brother, John West of Youngstown; four daughters, Shalestra West-McGuire and Carla Cameron, both of Columbus, Deborah (Tim) Shriner of Junction City and Tshuna West (her companion, Jeffrey) of Youngstown; two stepsons, whom he helped rear, Michael Phillip Sherman Sr. of Cincinnati and Christopher Edward Sherman Sr. of Columbus; 14 grandchildren; five great-grandchildren; and a host of nieces, nephews and friends.
He was preceded in death by his parents, Jessie and Willie B. Bryant West; a daughter, Tammy Lynn Sherman; and a nephew, Johnny West.
Friends may call from 11 a.m. to noon on Friday, Nov. 1, 2013, at the F.D. Mason Memorial Funeral Home.
Guestbook Entries
"God bless the entire West family.We were friends many years ago"
» Herbie Morton on October 30, 2013
MISS U MUCH DAD
"NOT A DAY GOES BY THAT I DNT THINK OF U DAD....OMG I MISS U SOOOO MUCH"
» Carla West on November 4, 2013
Sign the Guestbook
---