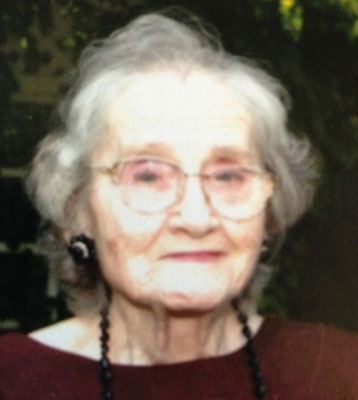 NETTIE ELLEN RUPP
AUSTINTOWN - Services will be Wednesday evening at 6 p.m. at the Higgins-Reardon Funeral Homes, Austintown Chapel, for Nettie Ellen Rupp, 89, who died Saturday evening at Omni West Care center.
Nettie was born Jan. 23, 1924, in Murphy, N.C., the daughter of Wiley and Mattie Hembree Dockery.
After graduating from Murphy High School, she served in the Navy Waves during World War II. She was a former member of the Austintown Baptist Church where she was active for many years.
Her husband, William Rupp Sr., whom she married in 1956, died March of 2001.
She is survived by three sons, Larry ( Lynda) Kagle, William (Debbie) Rupp Jr., and Robert Rupp all of Austintown; two sisters, Ora Yancey of Atlanta, and Gladys (Vernon) Davis of Murphy; two brothers, Allen Dockery of Maryville, Tenn. and Ray Dockery of Murphy; four grandchildren; three great-grandchildren; and a sister-in-law, Mildred Dockery of Murphy.
Besides her parents; and husband; she was preceded in death by a son, David Rupp; two sisters, Helen Coffee and Bess Parker; and two brothers, Henry and Leonard Dockery.
Friends may call from 4 to 6 p.m. Wednesday at the Higgins-Reardon Funeral Homes, Austintown Chapel. Burial will take place later at the Ebenezer Baptist Church Cemetery in Murphy.
The family has requested that material tributes take the form of donations to the March of Dimes, in Nettie's memory.
Please visit www.higgins-reardon.com to view this tribute and send condolences.
Guestbook Entries
« Be the first to sign NETTIE ELLEN RUPP guestbook.
---