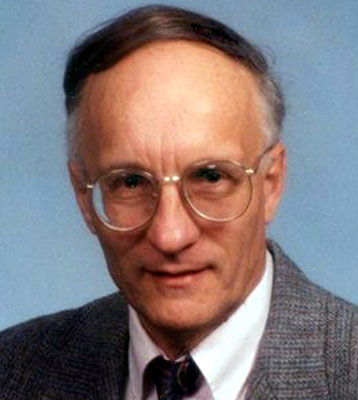 WILLIAM W. BILLINGS
DAYTONA BEACH, FLA. – William W. Billings, 84, formerly of Lima, passed away Friday, Oct. 11, 2013.
Bill was born in Youngstown, a son of the late William G. and Margaret (Weaver) Billings.
He graduated with honors for both his Bachelor of Science in Electrical Engineering from Youngstown College and his Masters of Science in Electrical Engineering from the University of Pittsburgh. Bill served in the U.S. Navy and was stationed aboard the U.S.S. Tanner.
After serving in the Navy, he began a 35-year career in solid state circuit research and development that included product design with Westinghouse Aerospace. Bill received 22 patent awards for his inventions during that time, primarily for the military, airline, and space industries.
He held a P.E. license in electrical engineering and taught night school at Ohio Northern University. Bill enjoyed building gas model air planes, conversing on his ham radio under the call letters W8NAO and volunteering at WTGN Christian Radio Station.
He moved to Florida in 1992 after retiring from Westinghouse.
Left to cherish his memory are his wife of 60 years, Elizabeth; children, Bill and Maggie Billings and Mardi (Dirk) Ellis; brother, sister, Sally (Bill) Reedy; five grandchildren, Jenae Ellis, Tyler, Torrie, Megan and Jamie Billings; and his adored dog, Bonnie.
He was preceded in death by his parents and two brothers, Kenneth and Clyde "Bud" Billings.
Funeral services were held in Florida under the Direction of Volusia Memorial Funeral Home with a military burial at Florida National Cemetery in Bushnell, Fla.
In lieu of flowers, the family requests donations to Vitas Hospice or the Parkinson Foundation.
Condolences may be shared with the family at www.volusiamemorialfunerals.com.
Guestbook Entries
Sign the Guestbook
---