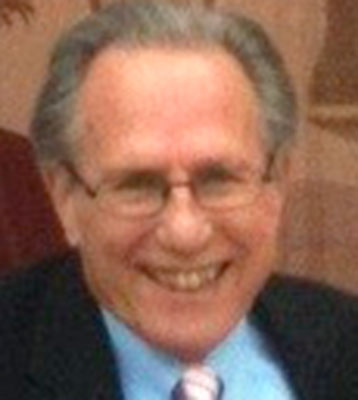 DR. ROBERT E. LOTH
GRAND BLANC, MICH. – Dr. Robert E. Loth, 69, of Grand Blanc, passed away Monday, Oct. 7, 2013, at Genesys Regional Medical Center in Grand Blanc. Services will be held at noon on Saturday, Nov. 9, 2013, at the Hill Funeral Home, 11723 S. Saginaw St. in Grand Blanc.
Memorial contributions may be made to The March of Dimes, Flint Division or the Genesee Valley Rotary Club.
Robert was born April 9, 1944, in New Castle, Pa., the son of August and Sarah (Clark) Loth. In his youth, Robert enjoyed growing up on his family's farm. As an adult, he enjoyed reading, traveling, being outdoors, and volunteering his time for charities that he believed in.
Robert was a lifelong educator. He graduated with a Bachelor's Degree from Youngstown State University, his Master's Degree from Kent State University and later, achieved a Doctorate from the University of Colorado. Professionally, as a young man, he was employed as a Professor at Kent State University, Ohio; later he was a consultant for EDS, first in Cortland and then, in Plano, Texas. Most recently, Robert retired from Mott Community College, Flint, Mich., where he was the Dean of Business. Additionally, Robert was a member of the Genesee Valley Rotary Club and the March of Dimes, Flint Division. More than anything he enjoyed spending time with his family.
He was a loving father, grandfather and brother who will be missed dearly.
Surviving are his daughter, Melanie Reger (Mike) of Ohio; two grandchildren, Karly and Evan Reger; brother, James Loth (Charlene) of Georgia; sister, Janet Miles (Norris) of Pennsylvania; nieces, Renee Loth, Susan Loth, Debbie Henderson, Trudi Huffman and Erin Bustamante; and longtime friends, Elaine and Patrick Phelan of Ohio, Tom and Dorothy Derrow of Michigan.
He was preceded in death by his parents and brother, Wayne Loth.
Please visit www.hillfh.com to share online condolences.
Guestbook Entries
"Rest in Peace fellow educator!WWR in Warren Ohio."
» Gary Crick on October 20, 2013
KSU garduate
"Bob Loth was one of the best college professors I had and after 6 years of college I finally received an Associates of Business due to him. Thank you, Bob Loth, I hope to see you again in heaven."
» Nancy McCurdy Montagna on October 20, 2013
"I always thought that I would see you again, Bob. Rest in peace, beloved cousin. I will remember you fondly, hunting deer on the farm."
» Cookie Jones on October 21, 2013
"I'll never forget what I learned from you- both in the classroom and as your employee. It was a pleasure & and an honor to know you! R.I.P."
» Teri Surin on October 22, 2013
Sign the Guestbook
---