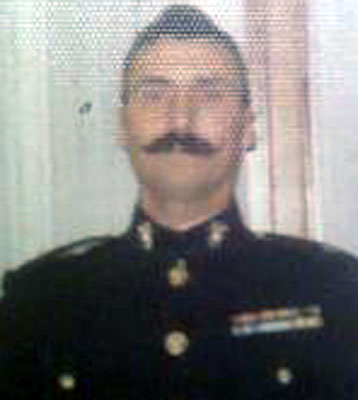 ALBERT R. CARRINO USMC
HANOVERTON – Retired Lt. Col. Albert R. Carrino, USMC, 83, a former area resident, passed away Sept. 28, 2013, in Minturno, Italy.
Mr. Carrino lived and worked in Chicago, Grant Park and Momence for approximately 30 years. He was the owner/operator of Arco Screw Products in Momence, Ill.
He was born Oct. 2, 1929, in Youngstown, the son of Nicola and Tommasina Nanni Carrino.
He was a veteran of the U.S. Marine Corps, serving during the Korean conflict. He was commanding officer at the Joliet USMC Reserve Artillery Division. He attended the University of Rochester in Rochester, N.Y., and the University of Chicago. He was a member of the Lions Club, the American Legion, and the Marine Corps Toys for Tots. He traveled extensively throughout Europe, Australia and Hawaii, especially many extended visits to Italy. He was a staunch conservative, proud Marine and defender of the Constitution.
"Semper Fi."
Surviving are three sons and two daughters-in-law, Mark and Vicki Carrino of Santa Rosa, Calif., Rex and Michelle Philipps-Carrino of Sacramento, Calif., and Joel Carrino of Hanoverton; three daughters and one son-in-law, Dana and Rick Renzi of Momence, Gina Carrino of Weaverville, Calif., and Lisa Carrino and her companion, Hupp Cheng of Daly City, Calif.; seven grandchildren; four great-grandchildren; one sister and one brother-in-law, Antoinette and Angelo Diana of Youngstown, and Nunzio Galletta of Bethel, Pa.; and one brother, Alfred Carrino and his companion, April Muir of Conneaut.
He was preceded in death by his parents; one sister, Angeline Galletta; and one grandson, Loran Lea.
A memorial service will be held at noon on Friday, Oct. 25, 2013, at the Old Log Cabin at Mill Creek Park in Youngstown.
Guestbook Entries
Friend
"Al, you will be truly missed. Your friends, Walter and Lisa Romei"
» Walter and Lisa Romei on November 23, 2013
Sign the Guestbook
---