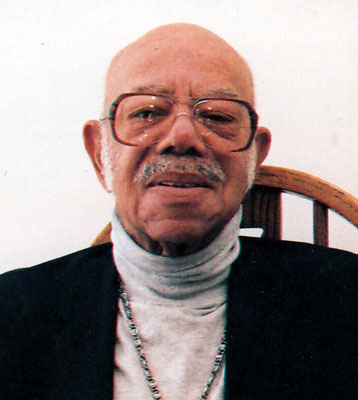 TOMMIE DAWSON
YOUNGSTOWN – Funeral services will be held at noon on Friday at the Antioch Baptist Church for Tommie Dawson.
Tommie Dawson was born on Oct. 3, 1923, in Abbeville, S.C. He was the third child born to the late Robert and Kate Childs-Dawson.
He attended Allen public schools in South Carolina.
He was married to the late Lillie Mae Alexander. They relocated to Youngstown from Greeneville, S.C. Together, they reared five children, Romona (James) Walker, Fredrick, Timothy Dawson, Manuel and Valeria (Goncalves).
He leaves behind, two brothers, Willie Dawson (Eleanor) of Greeneville and O'Dell Dawson (Lillie) of Detroit; a sister, Gladys (Paul) Eleazer of Rahway, N.J.; 11 grandchildren; five great-grandchildren; and a host of nieces, nephews, cousins and friends.
He will be missed immensely.
Tommie was employed by McKelvy Department Store, Youngstown Steel-Door, Russ Service Station, United Methodist Center and the YMCA.
Mr. Dawson was a devoted member at the Antioch Baptist Church, where he served as a trustee and on the deacon board.
As a young man, he served his country faithfully and was a veteran of the U.S. Army during World War II. A friend to everyone he met, it was said of him that he "never met a stranger" and was always willing to give a helping hand.
He was preceded in death by his sister, MaryAnn Burt and brothers, John, James, Arthur, Roy and Charles Dawson.
Guestbook Entries
"My sincerest condolences are with the family. Mr.Dawson was always a nice mine and a great friend to my grandfather Mr. Russ"
» J. Lane on October 17, 2013
"He will be truly missed. May he rest in peace. God bless all."
» Ingrid and Tre' Robertson on October 17, 2013
"We sure will miss you, Mr. Dawson! I (Tanya) always remember your famous "one liners" when raising young Frederick. May you rest in peace alongside Lillie Mae! Love as always!!!"
» The Braxton Family on October 17, 2013
"I love you, Grandpa! I will miss you very much! Wish I had spent more time with you. Love you!"
» Fred Dawson, Jr. on October 17, 2013
"I was just wondering if Mr. Dawson was still with us. I was sharing with my daughter how he treated my brothers and I while in foster care with them. He was a wonderful man and, I will miss him dearly but, remember him fondly. To his family you have my deepest sympathy and, I hope you have fond memories of him to soothe your pain. Sincerely; Someone he loved."
» SOMEONE HE SHOWED LOVE on October 17, 2013
Sign the Guestbook
---