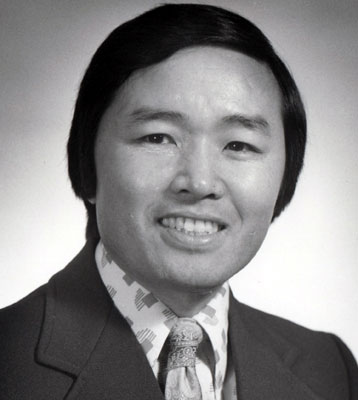 DR. CHONG MICHAEL LEE
YOUNGSTOWN - Dr. Chong Michael Lee, 77, passed away peacefully on Sept. 28, 2013, surrounded by loved ones at Sherman-Advocate Hospital in Elgin, Ill.
Dr. Lee first came to the United States as a medical intern at Evanston Hospital in Illinois. He later moved to Youngstown, where he called home for more than 30 years.
He was preceded in death by his mother, In Ae Yeom and father, Sae Won Lee.
He practiced medicine at St. Elizabeth's Hospital in Youngstown as an Anesthesiologist for 30 years, caring for the community he loved so much. Before that, he completed his medical residency at Children's Hospital in Baltimore and was a professor at Penn State College of Medicine.
He graduated in 1963 from the prominent Seoul National University School of Medicine in Seoul, Korea at the top of his class and served in the Korean Navy as a ship doctor for three years. Over his lauded career, he had many medical papers published and was a passionate educator. In his retirement, he was a prolific and published poet.
He was an avid traveler and drove cross-country many times, including up to Alaska. He always said that the U.S. was an amazing country with so many beautiful places to explore. He loved the U.S. and fully embraced the country as his adopted motherland. He donated to many charities to help those in need, having been one who grew up with very little. He was an ardent golfer, a jokester, an incredibly disciplined scholar, a deep thinker, a brilliant mind, a loving father and a wonderful friend. He will be remembered for his unending kindness.
One cannot put into words what an amazing life he led, but we are all grateful to have been a part of it. He will be terribly missed by all loved ones.
Dr. Lee is survived by his daughters, Jessica and Tiffany; nephew Ho Sun Choi; niece Ho On Choi; sister Jung Ja Choi; and brother-in-law Sung Jai Choi, who cared for him in his final years; along with other siblings and their children in the United States and Korea.
A memorial service will be held at 3 p.m. on Saturday, Oct. 19, 2013, at the Lane Family Funeral Homes, Canfield Chapel, 65 N. Broad St., Canfield, OH 44406.
Family and friends may visit www.lanefuneralhomes.com to view this obituary and send condolences.
Guestbook Entries
"always enjoyed and respected our brief professional time together; you are missed."
» ray castillejo on October 21, 2013
Sign the Guestbook
---