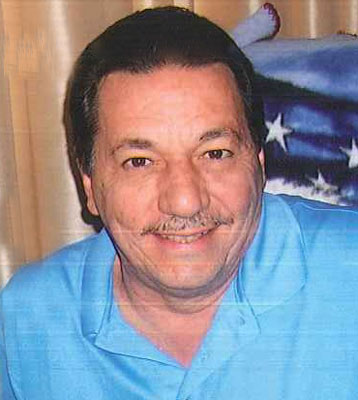 BOYD W. 'BOB' KENNEDY
CAMPBELL - Services will be held on Friday at noon at the Clemente Funeral Home in Struthers, for Boyd W. "Bob" Kennedy, 61, who passed away at home on Monday morning, after a year long battle with Leukemia.
Bob was born on Oct. 11, 1952, in Youngstown, a son of Boyd and Florence Devecchio Kennedy.
He was a life long area resident and a 1972 graduate of Struthers High School. He worked at the Youngstown Sheet & Tube Company and then at Youngstown Steel Door as a welder. Bob was a member of the East Side Civics, the Holiday Bowl Bowling League, the Sanko Bowling League and the Max Belchyk Bowling League and he was also an avid golfer.
Bob leaves one son, Rocky Kennedy of Austintown; two sisters, Carol (Jim) Burgess of New Springfield and Natasha Keller of San Diego, Calif.; six grandchildren, Rocky Kennedy Jr., Ashton Kennedy, Hunter Kennedy, Ciara Kennedy, Addison Kennedy and Annabelle Serrano; and his partner of 17 years, Maria Lebron of Campbell.
Bob was preceded in death by his parents and one daughter, Pamela M. Kennedy.
Friends may call at the Clemente Funeral Home, one hour before the service, from 11 a.m. to noon.
Visit www.clementefuneralhomes.com to view this obituary and send condolences.
Guestbook Entries
"my sympathy. we worked at YSD together."
» Dennis Dombroski on October 17, 2013
"Maria, Jack and I are very sorry for your loss. You are in our prayers. "
» Linda Evans on October 17, 2013
Sign the Guestbook
---