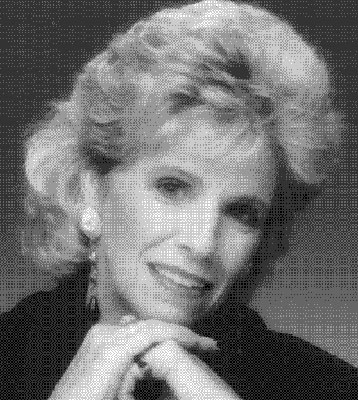 VIVIAN ANN QUATRO
COLLEYVILLE, TEXAS – Vivian Ann Quatro, 75, a beloved wife, mother, sister and grandmother died peacefully in her sleep, Sunday, Sept. 29, 2013, after a battle with cancer. Services were held at St. Michael Catholic Church and the Blue Bonnet Hills Funeral Home and Memorial Park in Bedford, Texas on Oct. 2, 2013.
The daughter of the late Thomas and Eloise Holcomb Daley, she was born and raised in Youngstown, graduating from South High School and Youngstown State University.
Vivian was an elementary school teacher at St. Nicholas Catholic School in Struthers also at Roosevelt and Harding Schools in Youngstown. She continued teaching in Kansas City, Mo., Des Moines, Iowa, and Fort Worth, Texas, as her late husband, Dr. Fred J. Quatro continued his medical studies and career.
She was preceded in death by her parents; husband; an infant son, Thomas John Quatro; and a sister, Eleanor Ortopan.
She leaves to cherish her memory, daughter, Dr. Susan M. (Paul) Straten, son, Fred L. Quatro, daughter, Dr. Christine A. Quatro (Jeffrey) Ott, all of Colleyville; son, Frank P. (Stephany) Quatro of Austin, Texas; grandchildren. Catherine and Gina Ott and Jacqueline Straten, all of Colleyville, Alexander and Oliver Quatro of Austin; sister, Patricia Campati of Cuyahoga Falls; nieces and nephews, Robert Campati, Vivian Campati, Stephanie Milo, Christine Tancer and Eddie Ortopan of Ohio and Michael Ortopan of California and their families; along with many cousins and close friends.
A memorial fund has been established in the name of Vivian Quatro at a favored charity, Nolan Catholic High School, 4501 Bridge St., Ft. Worth, TX 76103.
Guestbook Entries
"class of '56. God's blessings be with you Vivian. We know you have only slipped away into the next room. Laugh as you always laughed. "
» Marie and Ed Stanley on October 15, 2013
"Just wanted to share that she was one of my favorite teachers at Harding."
» Betsy Feuer on October 25, 2013
Sign the Guestbook
---