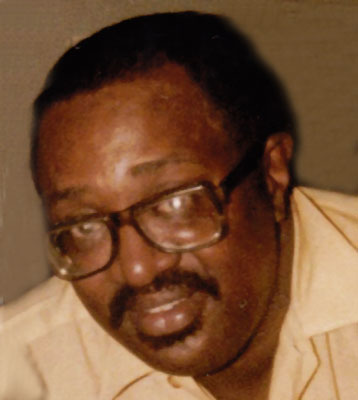 RUDOLPH 'RUDY' DELOACH
YOUNGSTOWN – Funeral services will be at noon tomorrow at the First Calvary Baptist Church for Rudolph "Rudy" DeLoach, 84, who departed this life Friday, Sept. 27, 2013, at Campus Health Care Center.
Mr. DeLoach was born Dec. 21, 1928, in Youngstown, a son of Homer and Vallie Baxter DeLoach.
He was a bricklayer for Youngstown Sheet and Tube Co., a graduate of East High School, and was a World War II Army veteran.
He was a member of the church.
He leaves Rev. Clarence W. Glenn, his caregiver; his cousin and also his caregiver, Barbara Smith; three sisters, Walker Mae Capel, Leila Mack, and Lois Martin; nephews Homer Baxter, and Glen, Gary, and Thomas Martin; two nieces, Lynn Martin and Linda Jones; and other relatives and friends.
He was preceded in death by his parents; a brother, Wallace Capel; and nephews Ronald DeLoach and Leslie Martin.
Friends may call from 11 a.m. to noon tomorrow at the church.
Arrangements are being handled by the F.D. Mason Memorial Funeral Home.
Guestbook Entries
"Rudy, we will miss you dearly: your warm smile and your giving & caring disposition. God bless you and keep you eternally. Christmas dinners will not be the same without you. Your cousin, Harold McRae (Chicago)"
» Harold McRae on October 6, 2013
caregiver
"You are sadly missed in my heart and can not be replaced. I thank Lord for the time wer had together. See you in eternity with our Lord!"
» Barbara Smith on October 7, 2013
My Dear Friend Rudy,
"I will always treasure our friendship and the times we spent together. You were an awesome Son to your mother and a very dear friend. I shall never forget your joyful laugh. Friends Forever. Anna."
» Anna Robinson on October 7, 2013
You will be missed,
"Many thanks for having the nerves to teach me to drive. You were a great supported of my family. Thank you for being a special person in my life. Jeannie."
» Wilma Gaines-Savage on October 7, 2013
"We were blessed to know your cheerful self. Our children remember your laughter and your kindness. How admirable your lessons of courage in the face of adversity in your life, and your amazing love and support of those fortunate to be a part of your life. Looking forward to seeing you again Uncle Rudy! "
» June (Gary) Martin on October 8, 2013
Sign the Guestbook
---