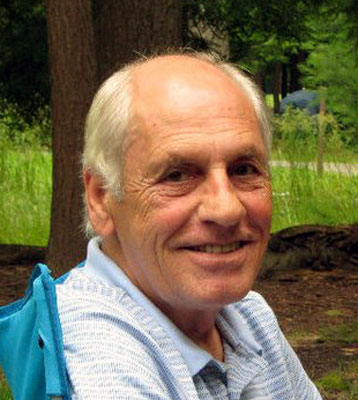 ROBERT 'BOB' RIMER
LAKE MILTON – Robert "Bob" Rimer, 68, formerly of Butler, Pa., Homewood, Ill and Russell, Ky., passed away Oct. 4, 2013, at his home with family by his side. He had fought a long battle with Colon and Metastatic Duodenal Cancer.
Bob was born March 31, 1945, in Butler, Pa., son of Leroy and Emily Perfors Rimer.
Bob was a graduate of Butler High School, and was a proud veteran of the U.S. Army, Airborne, and was stationed in Ft. Hood, Texas and DMZ in Seoul, Korea. He worked at Armco Steel in Butler for 10 years before working at Multi Serv, where he retired as a Marketing Manager after 30 years of service. He was active in the Butler County Jaycees, the Junior Miss as well as the Butler Chamber of Commerce.
Bob is survived by his wife of 48 years, Virginia "Gyni" (Miller); two daughters, Chelli Rimer of Wellington, New Zealand and Rhonda (DJ) Murphy of Ironton; four grandchildren, Benjamin (Katie) Murphy, Joshuae Murphy, Alicia "Frog" Murphy and Mica Rimer; one great-grandchild, Collin Murphy; one brother, Ronald (Char) Rimer; and two sisters, Judy Rimer and Shirley (Gary) Spaulding, all of Butler, Pa.
He was preceded in death by his parents and his four legged "son" Bentley Rimer.
The family will receive friends today from 3 to 5 p.m. at the Lane Family Funeral Homes, Austintown Chapel, 5797 Mahoning Ave., where a service and time of remembrance will follow at 5 p.m.
A private interment will be at a later date.
In lieu of flowers, memorial contributions can be made in his name to Robinson Visiting Nurses and Hospice or the Robinson Memorial Oncology, 6847 N. Chestnut St., Ravenna, OH, 44266
Family and friends may visit www.lanefuneralhomes.com to view this obituary and to send condolences online.
Guestbook Entries
Sign the Guestbook
---