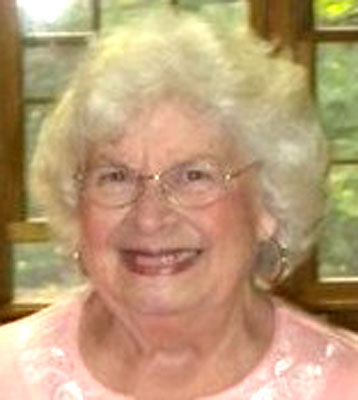 NAOMI J. CLAYTON
YOUNGSTOWN – Naomi J. Clayton, 83, passed away on Wednesday, Oct. 2, 2013, at University of Pennsylvania Hospital in Philadelphia. She was the loving wife of the late David J. Clayton Jr.
Born in Youngstown, she was the daughter of the late Chester and Clara Ann Nestlehut Keiser.
She was a 1948 graduate of East High School and was formerly employed by the Ohio Edison for 25 years, where she worked in the customer service department.
She was a member of Eastern Star and Christ Church in Youngstown.
Mrs. Clayton is survived by her daughter, Susan Wilson and husband, Chuck of Exton, Pa., with whom she was currently living, and by her son, Dave B. Clayton and wife, Barb of Chagrin Falls. Also surviving are her grandchildren, Brianne Mathusek and husband, Mike, Kristen Frank and husband, Paul, Kim Clayton and David Clayton and by great-grandchildren, Emilie, Michael and Meghan Mathusek, and Brock Frank.
Funeral and interment services will be private.
Memorial contributions may be made in her name to the American Heart Association, 840 Southwestern Run, Youngstown, OH 44514.
Arrangements are being handled by the James J. Terry Funeral Home, Downingtown, Pa.
Guestbook Entries
"We miss you greatly but know that,dad, grandpa is so happy to have his "bride" back!"
» Barb clayton on October 6, 2013
"Your in my thoughts and prayers."
» Amy Baker on October 8, 2013
"Our thoughts & prayers are with you Sue, David and your families. We have a lot of happy memories of your Mom & Dad when we were all young and did things together. Love, Aunt Carol & Uncle Jack"
» Carol Mulichak on October 9, 2013
Sign the Guestbook
---