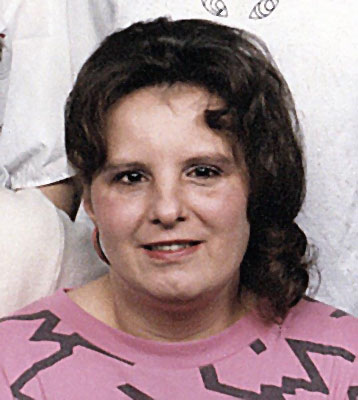 MINA C. MERREL
YOUNGSTOWN – Mina C. Merrel, 61, passed away early Wednesday morning, Oct., 2, 2013, at Akron City Hospital following a brief illness.
Mina was born June 9, 1952, in Youngstown, a daughter of the late Esther A. Connelly. She was raised by her mother and stepfather, the late John Connelly, and lived in Youngstown for most of her life.
Mina worked as a waitress at the 76 Truck Stop in Austintown, and also held various other jobs throughout her life. She enjoyed bingo, cigarettes, and coffee.
Mina is survived by her daughter, Helena M. Merrel of Austintown; a grandson, Corey A. Merrel of Youngstown; a brother, Patrick (Cheryl) Connelly of Girard; two sisters, Diamond (Tim) Stewart of Liberty Township and Evvie Shelton of Youngstown; many nieces and nephews; and a sister-in-law, Juanita Kolmacic of Campbell.
Six grandchildren, and a brother, Ralph W. Smith, are deceased.
Family and friends may call from 6 to 8 p.m. on Tuesday, Oct. 8, at Kinnick Funeral Home, 477 N. Meridian Road, Youngstown, OH, 44509, where funeral services will take place at 7:30 p.m.
In lieu of flowers, anyone wishing to make memorial contributions may do so by donating to the funeral home, to help with final expenses.
Visit kinnickfuneralhome.com to view this obituary and to send condolences online to Mina's family.
Guestbook Entries
"So sorry to hear of the loss of your dear loved one, Mina. Ilways remember the great fun we all had when we were younger. Judy Williams"
» Judy Williams on October 6, 2013
Miss you and love you
"Now you are with Grandma watching from above, for all of us you will be forever loved. The day shall come that we meet up there, but for ever in our hearts you will always be here...Love you!"
» Youe nephew Joey on October 6, 2013
Missing and loving you
"You are with Grandma and Uncle Ralph now in a place where you can soar with the best of angels. Although we shall miss and love you to pieces and we shall meet again up there, forever in our hearts always down here love you all!"
» Your Nephew Joey on October 6, 2013
Sign the Guestbook
---