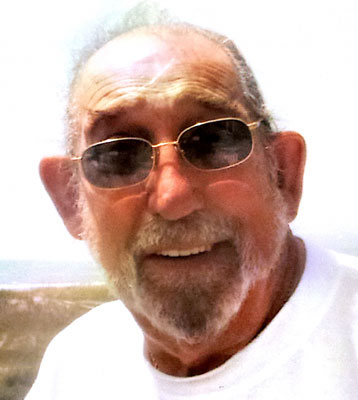 LAWRENCE SCHEETZ
AUSTINTOWN – A prayer service will be held at 9:15 a.m. at the Higgins-Reardon Funeral Homes, Boardman-Canfield Chapel, and a Mass of Christine Burial at 10 a.m. at St. Joseph Catholic Church in Austintown for Mr. Lawrence Scheetz, who died early Thursday morning at his residence.
Larry was born Oct. 10, 1935, in Youngstown, a son of Peter Henry and Mary Keaggy Scheetz.
He was an Ursuline High School graduate, a Marine veteran, a member of the church and had worked as a construction superintendent, retiring in 1992.
Larry's greatest joy was his family, especially spending time with his grandchildren. He enjoyed rebuilding Hot Rods, with his Packard being his favorite, attending the Steel Valley Hot Rods Shows, going to high school football games and woodworking.
He leaves a son, Dr. Kevin (MaryBeth) Scheetz of Canfield; a brother, Jerry (Susann) Scheetz of Liberty; and four grandchildren, Ian, Aiden, Torin and Samira Scheetz.
Larry was preceded in death by his parents; a son, Todd Michael Scheetz; a brother, Dick Scheetz; and a sister, Joan Democko.
Friends may call Tuesday from 4 to 8 p.m. at the funeral home.
The family would like any memorial contributions to be made to the Dorothy Day House, P.O. Box 863, Youngstown, OH 44501 in memory of Larry.
Please visit www.higgins-reardon.com to view this obituary and to send condolences.
Guestbook Entries
"Larry was a sweet man who loved life and gave so much to others. We will miss him deeply."
» Mark and Marilyn Wollet on October 6, 2013
Sign the Guestbook
---