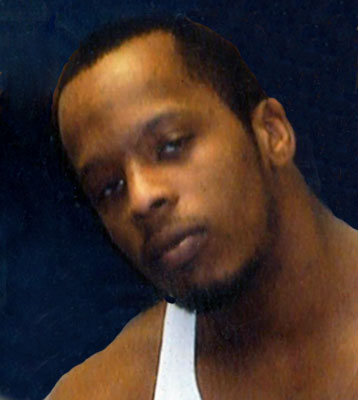 FRANK JAMES BROWN
YOUNGSTOWN – Private services were held Saturday at the L. E. Black, Phillips & Holden Funeral Home for Mr. Frank James Brown, 33, who passed away Saturday, Sept. 28, 2013.
Mr. Brown, affectionately known as "Noodles," was born July 16, 1980, in Youngstown, a son of James A. Brown and Terry L. Carter.
He was a graduate of Youngstown City Schools. He loved football and basketball, and was a avid fan of the San Francisco 49ers and the New York Giants football teams and the Los Angeles Lakers basketball team. He loved playing X-Box with his nephew, "Jay," was very laid back and loved his family.
Besides his mother and father, he leaves to cherish his memory, a daughter, Janiya P. "Fatt" Brown, sister, Anita L. "Bean" Brown, brothers, Markese E. and O'Keefe "O'Dogg" Brown, all of Youngstown; a nephew, JaZuan "Jay" Cross; nieces, Jaziyah D. Cross, DaNayshia and KieNiyah Brown; his canine niece, Diamond; and a host of family and friends.
He was preceded in death by his grandparents, Julia Huff, Alexander and Charlie Mary Brown; and his aunt and uncle, who helped to rear him, David and Francis Day.
Guestbook Entries
LOVE!!!
"I LOVE YOU ALL SO MUCH MY DEAR FAMILY !!I HAVE SO MANY GOOD MEMORIES I CAN SMILE ON THANK THE LOD FO THE TIME HE ALOWED US ALL TOGETHER WHILE HE WAS HERE BELIEVE THIS YOU ARE ALL TRULY IN MY EVERYDAY PAYERS!!!!"
» Michelle (Brown) Holcomb on October 6, 2013
"Heart goes out to my Aunt Terry. And family Frank was a little boy last time I saw so sad He with Grand Mom now. Rest easy Frank! "
» Booter on October 6, 2013
"Heart goes out to my Aunt Terry. And family Frank was a little boy last time I saw so sad He with Grand Mom now. Rest easy Frank! "
» Booter on October 6, 2013
"Heart goes out to my Aunt Terry. And family Frank was a little boy last time I saw so sad He with Grand Mom now. Rest easy Frank! "
» Booter on October 6, 2013
"MY heart and condolences to the Brown Family, Never know what the day may bring but know that the Lord will bring Peace unto you. My prayer for you all is that you grieve with joy and not depression. BE BLESSED."
» Danielle on October 7, 2013
Sign the Guestbook
---