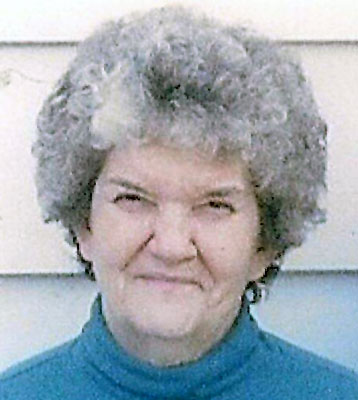 VERONICA S. SHURTLEFF
CAMPBELL – Veronica S. Shurtleff, 75, passed away Friday, Nov. 22, at Omni Manor Health Care Center.
Veronica was born June 15, 1938, in Campbell, the daughter of Thomas and Magdalene Spaich Garzan.
She was a 1956 graduate of Campbell Memorial High School.
She worked as a waitress for many years before retiring in 2000 from the produce department at Giant Eagle.
Veronica was a great cook and tremendous baker, who enjoyed giving her baked goods to family and friends.
She leaves to cherish her memory, her son, Jim Shurtleff of Campbell; a sister, Kathryn Garzan of Campbell, with whom she made her home; a brother, Thomas Garzan of Hubbard; grandchildren, Shaunda, J.T. (Andrea) and Lindsay, all of Georgia; two nieces, Kathy Piette and Cheryl (Jerry) Lambert; and four nephews, Kenneth (Leslie) Piette, Thomas (Stacie) Piette, Roland Mortimer and Joseph Mortimer. She was also surrounded by good friends, Helen Rauzan and Charles (Marilyn) Xenakis, who supplied her with her favorite candy bars, "Kit Kats."
She was preceded in death by her parents; a son, Thomas Shurtleff; brothers, George and John Garzan; a sister, Dorothy Piette; and a nephew, Charles Piette.
The Shurtleff family has entrusted their loved one to the care of the Wasko Funeral Home in Campbell.
There will be a Bereavement Meal to honor Veronica's life held at 1 p.m. on Sunday, Dec. 1, 2013, at Dona Vito's Restaurant in Struthers.
Visit www.waskofamily.com to view this obituary and to send Veronica's family condolences.
Guestbook Entries
Sign the Guestbook
---