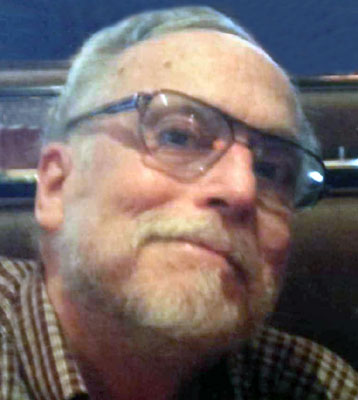 RONALD G. TABAK
CANFIELD – Ronald G. Tabak, 67, passed away Friday, Nov. 22, 2013, at Hospice House in Poland after a long battle with Multiple Myeloma.
Ronald was born June 23, 1946, in Youngstown to parents, George K. and Veronica (Janosko) Tabak.
Ron graduated from Struthers High School in 1964 Magna Cum Laude, he received his B.S. Summa Cum Laude from Youngstown State University in 1968, his Masters degree from the University of Washington in 1969, and his Ph.D. at The Ohio State in Theoretical Astrophysics in 1976. From 1970 to 1972, he spent two years in the U.S. Army primarily at the U.S. Army Aero-medical Research Laboratory in Ft. Rucker, Ala. While at Ft. Rucker, he helped pioneer the use of strobe lighting for the aircraft and painted rotor blades for helicopters.
At YSU, he was actively involved in research, primarily in cosmology, interstellar catalyses, and planetary astronomy. Twice he was awarded YSU's "Distinguished Professorship in Research." Ron served as president of the local chapter of Sigma Xi, the national research organization, and was also a two-term chair of the Ohio Section of American Physical Society. Because of his work with the OS, he was given the Howard Maxwell Distinguished Service Award in 2006.
Teaching was important to Ron. He co-authored several papers with some of his students and acknowledged several of them in his published papers. He would have loved to continue working with his students, because the daily contact with their young minds was so encouraging to him. However, his disease made it increasingly difficult and he retired in June of 2012.
Ron was active on the faculty union, the YSU-OEA, where he spent about 15 years as chair of its Grievance Committee. Twice the union had given its highest award of service to him. Ron served on every major committee of the Academic Senate for various times, including the Senate's Executive Committee.
Ron is survived by his two daughters, Sara M. Tabak and Susan J. (Stephen) Malysa, both Boardman; sister, Georgia Ann (Jim) Pogany of Austintown; and two grandchildren, Logan and Addison, whom he loved greatly.
He was preceded in death by his parents.
Visitation will be held from 4 to 7 p.m. on Tuesday, Nov. 26, 2013, at the Lane Family Funeral Homes, Austintown Chapel.
A celebration of Ron's life will begin at 7 p.m. following the visitation.
Family and friends may visit www.lanefuneralhomes.com to view this obituary and to send condolences.
Guestbook Entries
"Dear Tabak family, i was a classmate of Ron's at Struthers High School. My sincere condolences to you all. I remember him as a wonderful student with a marvelous sense of humor. I am happy to know that he led such a service-filled life. May peace be with you all."
» John Shields on November 25, 2013
Sign the Guestbook
---