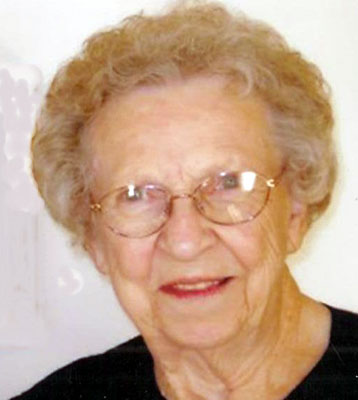 MARY KNOLL
POLAND - Mary Knoll, 86, died Tuesday afternoon, Nov. 19, 2013, at St. Elizabeth Boardman Health Center.
Mary was born Oct. 15, 1927, in Gary, Ind., a daughter of John and Suzanne Kopcik. She lived in Indiana until moving to Poland in 1979.
A homemaker, Mary also worked as a teller at Gary National Bank in Gary, and as a sales clerk for Kaufmann's Department Store in Boardman.
Mary was both an avid golfer and tennis fan and a member of the Silver Sneakers at the YMCA in Boardman. She was a member of the Holy Family Church in Poland and a former member of St. Mark's Church in Gary.
Mary was lucky at life and was well loved by her family and friends.
Mary's husband, Walter A. Knoll, whom she married May 16, 1953, died Dec. 29, 2001.
She is survived by two daughters, Suzanne (Jamie Wrenn) Knoll of Chicago and Cynthia (Josh) Yoakam of Broken Arrow, Okla.; one son, Walter (Susan) Knoll of Chicago; one sister, Anne Mihalik of Crown Point, Ind.; four grandchildren, Zachary Knoll of Chicago, Madeleine and Cecily Yoakam of Broken Arrow, Okla., and Jacob Knoll of Dover; and three very dear friends, Ruth Greco, Virginia Burwig and Barb Bartolovich.
Along with her parents and husband, Mary was preceded in death by her son, Gregory Knoll.
A Mass of Christian Burial will be held Friday at 10 a.m. at the Holy Family Church with Msgr. William Connell officiating. Interment will be held at Calumet Park Cemetery in Gary.
Family and friends will be received today from 4 to 7 p.m. at the Cunningham-Becker Funeral Home Poland Chapel, where a prayer service will be held Friday at 9:15 a.m.
Contributions in the memory of Mary Knoll may be made to Catholic Charities, 144 W. Wood St., Youngstown, OH 44503, or the Humility of Mary Health Partners (HMHP) Foundation, 250 DeBartolo Place, Suite 2560, Boardman, OH 44512.
The family would like to thank the critical care doctors, nurses and staff at St. Elizabeth Boardman Health Center for the exceptional and compassionate care given to Mary at the end of her life.
Visit www.beckerobits.com to send condolences.
Guestbook Entries
Friend
"Cynthia, My prayers are with you and your family at this time of lost. Keeping you in my prayers. Love you Bernice"
» Bernice Tharps on November 21, 2013
Sign the Guestbook
---