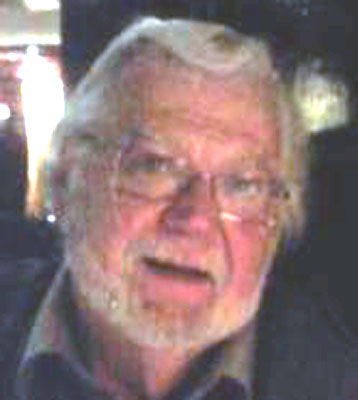 JOHN 'GARY' DERMOTTA
SALEM – John "Gary" Dermotta, 69, died at 2:43 p.m., Tuesday, Nov. 19, 2013, at Salem Community Hospital Emergency Room.
He was born April 17, 1944, in Cleveland, the son of the late John Albert and Mary (Popa) Dermotta.
Mr. Dermotta retired as a Foundry Supervisor for the Eljer Corp., where he had been employed for 43 years and was a member of the Foundrymen Association.
For the past eight years, he had been employed part time as a sales associate for Home Depot in Salem.
Gary was a 1962 graduate of West Branch High School and attended Kent State University.
He was a lifelong member of St. Paul Catholic Church, where he was a former usher and CCD teacher. He was a member of the Knights of Columbus Council 1818 for 29 years and was a member of the Father Kermiet Assembly and a past Faithful Navigator. Other memberships include the Fraternal Order of Eagles No. 316 of Salem, the Elks BPO Lodge No 305, Italian American Club, Independent Hose Club and the SNPJ (Slovenska Narodna Podpoma Jednota, Lodge 643) of Girard.
Gary enjoyed playing and watching golf and watching his grandchildren playing sports. He was an avid baseball fan and player and a die hard Indians and Browns fan. One of his greatest pleasures was being known as "Santa" to everyone.
He is survived by his wife, Donna (Walker) Dermotta, whom he married April 25, 1962; a daughter, Terie (Mike) Cosma of Boardman; a son, John (Gina) Dermotta of Salem; three sisters, Jackie (Pete) Steele of Brookfield, Pat (Wilford) Hoopes of Westville Lake, and Karen Dermotta of Westerville; grandchildren, Britney Dermotta of Columbiana and Anthony and Tyler Dermotta of Salem; great-granddaughter, Izabella Dermotta; and step grandchildren, Suzanne Waterbeck of Salem and Diana (Chris) Robison of Pittsburgh. He will also be greatly missed by his best friend, Ray Stryzinski.
Funeral services will be held Monday, Nov. 25, 2013, at 11 a.m. at St. Paul Catholic Church.
Calling hours will be Sunday from 1 to 5 p.m. at the Stark Memorial Funeral Home, where the Father Kermiet Assembly will hold a Rosary and Chalice service at 5 p.m.
Burial will take place at Highland Memorial Park Cemetery, Beloit.
Memorial contributions may be made to the Banquet in Salem, P.O. Box 792, Salem, OH 44460 or Our Lady's Purse of St. Paul Catholic Church, 935 East State St., Salem, OH 44460.
Visit www.starkmemorial.com to view Gary's obituary and send online condolences.
Guestbook Entries
Sign the Guestbook
---