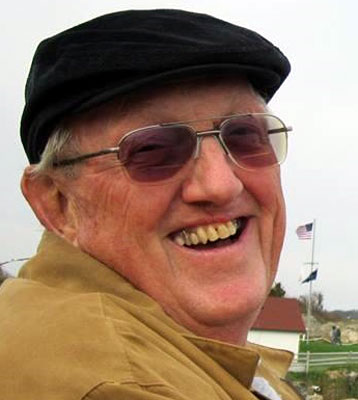 JAMES R. LEARY
RIVERSIDE, CALIF. – James Robert Leary died Sept. 29, 2013, in Riverside.
Jim was born in Struthers on May 20, 1938, a son of Carl and Gertrude Leary.
He was a 1956 graduate of Struthers High School and had worked at the former Gough Ford. He was a member of the Struthers Esquire Club. Jim was known for his sense of humor and his impeccable grooming and dress.
Moving to Riverside, he worked 39 years at Rohr Industries (Goodrich Industries). He was a 40 year member of Bethel Christian Center. He was known for his friendliness, love of family, his inspired preaching and teaching and his love of golf, football and classic cars.
He is survived by his wife, Holly; his children, Shawn and his wife, Nicole, Brian and Shannon and her husband, Robert; grandchildren, Gracen, Katelynn, Corbin, Haley and Gavin James; and a sister, Joan.
A celebration of life was held on Oct. 13, 2013.
Please visit www.beckerobits.com to send condolences.
Guestbook Entries
« Be the first to sign JAMES R. LEARY guestbook.
---