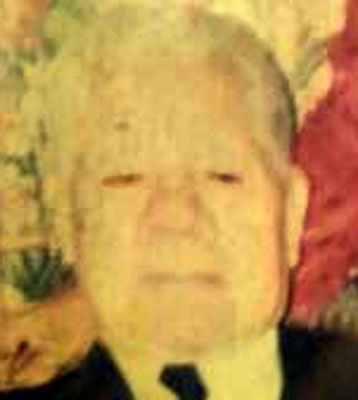 HERMINIO TORRES
OAK CREEK, WIS. – There will be a funeral service at 10 a.m. on Saturday, Nov. 23, 2013, at the Rossi Brothers & Lellio Funeral Home in Boardman for Herminio Torres, 85, formerly of Youngstown, who passed away quietly in his sleep on Sunday, Nov. 17.
He was born Feb. 18, 1928, in Mayaguez, Puerto Rico, the son of Ramon Torres and Juana Nieto.
He was a member of the Arca de Salvacion Church in Milwaukee.
Herminio will always be lovingly remembered by his three daughters, Anna Rivera of Oak Creek, Luz Maria Cruz of South Milwaukee and Ruth Santiago of San Antonio, Texas; two sons, David Torres of Oak Lawn, Ill. and Abraham Torres of Youngstown; 15 grandchildren; and several great-grandchildren.
He was preceded in death by his parents.
Friends may call on Friday, Nov. 22, from 5 to 7 p.m. at the Rossi Brothers & Lellio Funeral Home, 4442 South Ave. in Boardman.
Family and friends may visit the Book of Memories at www.rossifunerals.com to view this tribute and to send condolences to Herminio's family.
Guestbook Entries
"Maria, Anna, Ruthie, David and Abraham my prayers for all during this time of grieving for the lost of your Dad. My Gods embrace give comfort to all of the family. "
» Maria Class on November 21, 2013
Sign the Guestbook
---