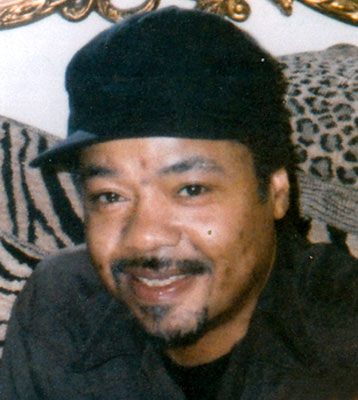 ERIC VINCENT BROWN
YOUNGSTOWN – Funeral services will be held at noon on Friday at the F.D. Mason Memorial Funeral Home Inc. for Eric Vincent Brown, 53, who departed this life Sunday, Nov. 17, 2013, at his residence.
Mr. Brown was born May 20, 1960, in Youngstown, a son of James W. and Eula M. Poole Brown.
He was a Cleveland Browns fan, worked at Goodwill Industries and Immaculate Heart of Mary.
He leaves a son, Vincent T. (Aimee) Crump; a daughter, Tysha R. Crump all of Columbus; two sisters, Rene (Randolph) Bryant and Deborah Vasquez; a brother, Kevin Brown, all of Youngstown; and a host of nieces, nephews, other relatives and friends.
He was preceded in death by his parents.
Friends may call from 11 a.m. to noon on Friday at the funeral home.
Guestbook Entries
"Rene, I was deeply saddened by the news of Eric's passing. Please accept my deepest sympathies for you and your family. May the passage of time heal your grief. "
» Linda Stinson on November 21, 2013
"My heartfelt sympathy to the family for your loss. I will miss seeing his smile and his kindness and good heart. RIP Eric. "
» Maria (Rie) Class on November 21, 2013
"Sympathy to the family for your loss RIP Eric"
» Sam Rushton on November 21, 2013
"Debbie, Rene, Kevin I love you all. My prayers are with you. Just keep on holding on to God's unchanging Hands. Sandi"
» sandi "roland" williams on November 21, 2013
Sign the Guestbook
---