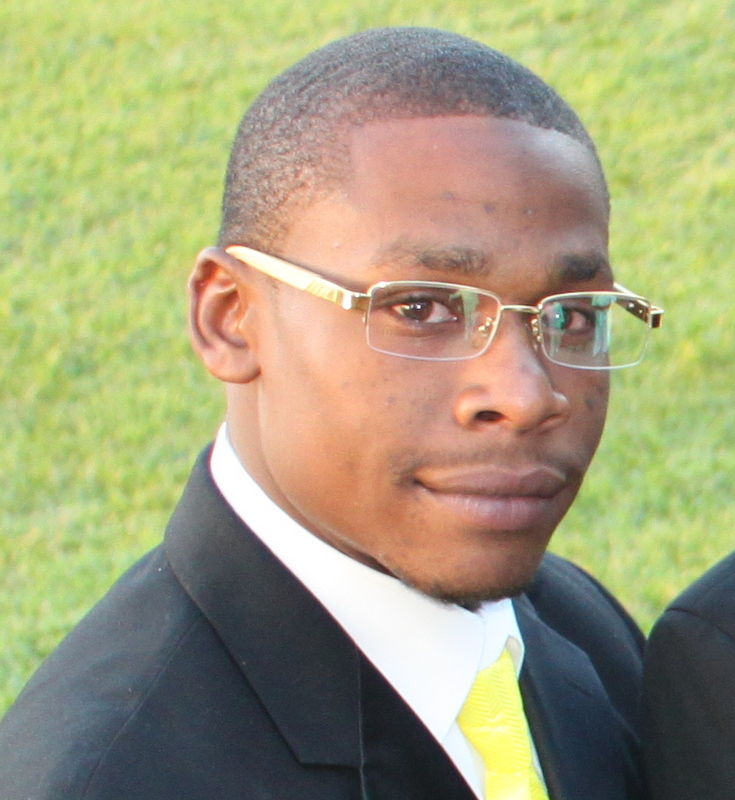 ELLIOTT LANCE STEWART
YOUNGSTOWN – Elliott Lance Stewart, 25, departed this life Nov. 15, 2013, at St. Elizabeth Health Center.
Elliott, lovingly known as "El" and "Goo," was born Aug. 30, 1988, in Youngstown, a son of Willie Davenport Sr. and Sandra Gail Stewart.
Elliott was a 2006 graduate of Ursuline High School. He was employed as a co-manager along with his brother, Derrick at Breeze Buffing and Detailing. The business was owned and established by their late father.
Elliott was a former member of the Rising Star Baptist Church. He enjoyed working and football, being a fan of the Florida Seminoles and the Pittsburg Steelers. Even though Elliott loved sports and work, his greatest love was his family. He was a dedicated son and brother, a passionate father, a real, true and caring family member and a trusted friend.
He leaves to cherish his beloved memory, his mother; three brothers, Willie D. (Venus) Stewart Jr., Derrick Stewart and Raymond Jones; two sisters, Coralesha and Ashley Stewart; grandmothers, Maria E. Crosby and Gladys Williams, all of Youngstown; and a host of other beloved relatives and friends.
He also leaves his two greatest passions, his daughter, Areiel Stewart and the love of his life, Trayshell Anderson, whom he affectionately called "Gorgeous."
Elliott was preceded in death by his father, Willie, and grandfathers, Carl Crosby and Willie Davenport.
Friends may call Saturday, Nov. 23, 2013, from 11:30 a.m. to 12:30 p.m. at the Rising Star Baptist Church, 2943 Wardle Ave. Funeral services will follow immediately at 12:30 p.m.
Arrangements entrusted to the L. E. Black, Phillips & Holden Funeral Home.
Guestbook Entries
Aunt
"You will always be loved and cherished by our family. Rest in peace, Elliott."
» Amanda Grihm on November 21, 2013
"To the Stewart and Crosby, I must say that I am still in SHOCK! But I send my love and condolences to you and your family. I Thank God I had the opportunity to see Elliot grow up and even Coach him at Ursuline. Elliot had so much HEART.... My heart aches for you guys. I love you all!"
» Coach Frost on November 21, 2013
Service-force-USA
"My sympathy goes out to all his family , especially his mother , that I've met, rest in peace my "bro" you will be missed, luv u man ,,, "
» Joe DIEGAN on November 21, 2013
"My heart and prayers goes out the family of this sweet and loving young man. I still can't believe this has happened, but God has you covered. I am glade to have know you. You will be truely missed "
» Ms. Danita Bigsby on November 21, 2013
"R.I.P. Elliott. We are all going to miss you so very much. Will always remember that beautiful smile "
» Lisa Jones on November 21, 2013
"My heart is heavy at the loss of Ell Dogg. Love and sympathy goes to the entire Crosby and Stewart families. Ell is a fine young man, whom I'm glad to have had a chance to coach with the Disciples, and watch grow up at Rising Star Church. God Bless his spirit, truly will be missed. RIH my dude."
» Michael Rhodes on November 21, 2013
"Although we don't always understand God's plan and what He allows - we do know that God is sovereign and His grace is sufficient for us. He understands our grief and knows our pain. Only He can give peace that passes ALL understanding and justice that cannot be surpassed. Elliott you will be greatly missed; I am sure by your family and friends, but also by those who only saw you in passing - those who will always remember your radiant smile! Prayers continue for your family that have shown that faith and trust in a loving and righteous God can bring us ALL through these troubling times. With Love,""
» Danielle on November 22, 2013
"Although we don't always understand God's plan and what he allows - we do know that God is sovereign and His grace is suffiencient for us. He understand our greif and knows our pain. Only he can give peace that passes ALL understand and He justice that cannot be surpassed. Elliott you will be greatly missed, I am sure by your family and friends, but also by those who only saw you in passing, those who will always remember your radiant smile! Prayers continue for your your family that has shown that faith and trust in a loving and righteous God can bring us ALL through these troubling times. With Love,"
» Danielle on November 22, 2013
"Sandra and Derrick. I'm so sorry to hear about Elliot. You are in my thoughts and prayers, may the love of God, the sweet Communion of the Holy Spirit, rest, rule, and abide with you always. My parents used to babysit Derrick and Elliot, he safe now. God bless and keep you always. Adrienne, Tucson, Arizona"
» Adrienne Dixon on November 22, 2013
"ELLIOTT YOU WIL BE TRULY MISSED! IM HEARTBROKEN I COULD NOT ATTEND THE SERVICES...I AM IN SO MUCH SHOCK AND YOU WILL BE MORE THAN MISSED!! LOVE ALWAYS"
» TIFFANY DYKES on November 23, 2013
"Always missed. Derrick u have many brothers now. And Elliott is still with us. Peace and love to all the young disciple soldiers."
» samuel howard on November 24, 2013
"Sister Crosby, we were saddened to hear about the passing of your grandson. It's hard to believe just a couple weeks ago, we spoke in RSBC's hallway at the Women's Conference and you were full of smiles. Father God, please help the entire family to cope with this tragedy. You know every emotion they are feeling. Help them to see and trust You even in this. Help them to recall the wonderful times they had and to know that You will sustain them. In the name of Your Son, Jesus Christ, I pray, Deborah."
» Gavin and Deborah Cunningham on November 24, 2013
"R.I.P., Elliott. God Bless."
» JD on June 29, 2016
Sign the Guestbook
---