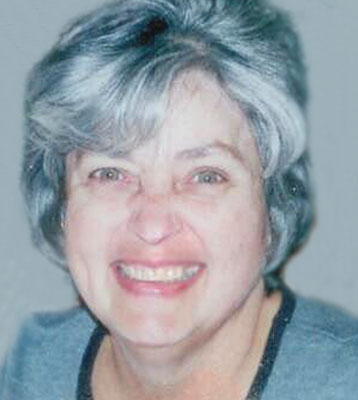 JOANN M. COLONNA SCHIAVONE
YOUNGSTOWN – A Mass of Christian Burial will be held at 1 p.m. on Monday at St. Anthony of Padua Church for JoAnn M. Colonna Schiavone, 74, who passed away Wednesday afternoon, Nov. 13, 2013, at her residence with her family by her side.
She was born on Nov. 5, 1939, in Youngstown, a daughter of Joseph M. and Elena S. Guarnieri Colonna.
A graduate of Ursuline High School in 1956, she also earned her degree from the School of Pharmacy at Duquesne University in Pittsburgh in 1960. Joann was one of a small number of female pharmacists at the time, which she pursued with the influence of her father.
Her career began at Colonna Pharmacy working side-by-side with her father at the family business. She also made herself available to various other pharmacies in the area to assist in their time of need as a relief pharmacist. When the family business closed in 1974, Joann continued her career at Meiding Drug and retired from Rite-Aid in Girard. She was a licensed Pharmacist in Ohio and Pennsylvania.
As an avid bowler, she was a member of the Colonna Pharmacy Team that bowled at MarHill Lanes and also was a league member at Northside Lanes, Kay Lanes, and McKinley Lanes. Joann volunteered weekly making pizza and Easter Bread during Easter time at St. Anthony's, where she was a member of the choir. She enjoyed going to casinos, was a member of the St. Anthony's PTA and a Past-President of the Women's Pharmaceutical Auxiliary.
She enjoyed crafting, especially embroidering cutwork and knitting and was a first place award winner of an afghan at the Canfield Fair that was knitted panels and floral designs applied as a needlepoint on each panel.
JoAnn is survived by her husband of 49 years, Joseph D. Schiavone, whom she married on Oct. 15, 1964; sons, Brian J. (Thu) Schiavone and Edward J. Schiavone.; daughter, Elaina L. Schiavone; sisters, Patricia (Harold) Gallagher and Anita (Michael) Coughlin; three granddaughters, Maleah, Liliana and Sophia Schiavone.
Besides her parents, she was preceded in death by a daughter, Yvette M. Schiavone; and a sister, Carol (Norm) Van Winkle.
The family will receive relatives and friends from 2 to 4 p.m. and from 7 to 9 p.m. on Sunday and from 11:30 a.m. to 12:30 p.m. on Monday at the Schiavone Funeral Home.
Upon Joann's request, contributions may be made to Disabled American Veterans, 244 Youngstown Road SE, Warren, OH 44484 or to St. Jude Children's Research Hospital, 501 St. Jude Place, Memphis, TN 38105-1942.
Please visit www.schiavonefh.com to make condolences.
Guestbook Entries
"You and your family, as well as Joann, will be very much in my prayers these coming days. Our faith surrounds us with the hope of our resurrection into the Light of Christ. Death is going toward the Light!."
» Sr. Pat Mylott on November 17, 2013
"Joe and Family, You have our deepest Sympathy at the passing of your mom and wife. we will remember her in our prayers"
» Anthony &Patricia Hayek on November 18, 2013
Sign the Guestbook
---