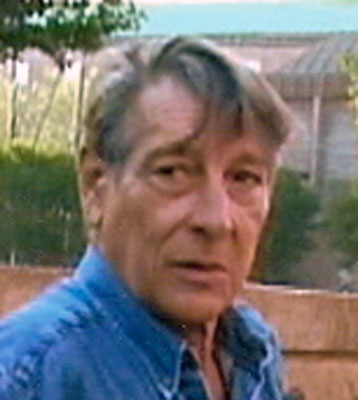 TERRY ALLEN JACOBS
NORTH CHARLESTON, S.C. – Terry Allen Jacobs, 65, entered into eternal rest on Monday, Sept. 16, 2013.
Terry was born Oct. 9, 1947, in Goshen, Ind., a son of Dwight R. Jacobs and the late Mildred Basinger Jacobs.
He was a 1965 graduate of North Lima High School, where he lettered in football and played the baritone in the concert band, which placed first in state competition. Terry served with the U.S. Marines and was a Vietnam veteran. He returned to Youngstown State University and received his bachelor's degree. Terry made his living as a professional landscaper.
He was an avid bridge player and an ACBL Gold Life Master. Terry loved classical music and was a lifelong Cleveland Indians baseball fan. He was a kind man to all who knew him.
He is survived by his father, Dwight R. Jacobs of Arcadia, Fla.; son, Trent (Sarah) Jacobs and his mother, Marcia Jacobs, both of Minneapolis; a granddaughter, Cirenya Jacobs; a sister, Eileen (David) Stewart of North Lima; and four brothers, Bruce Jacobs of Olympia, Wash., Carl (Jo Ann) Jacobs of Aiea, Hawaii, Stanley Jacobs of New Waterford and Randall (Rachel) Jacobs of Goshen, Ind.
A memorial tribute and bridge game in his memory were held on Monday, Sept. 23, 2013, at Charleston Bridge Center.
Arrangements are by the J. Henry Stuhr, Downtown Chapel.
Memorials may be made to Wounded Warriors Project, P.O. Box 758517, Topeka, KS 66675.
Guestbook Entries
"May peace be with you, my bridge friend, Terry. You were always a good and decent man. Rest in peace."
» Mike Carkido on November 10, 2013
"Dear Jacobs family,I was so very sorry to see that my classmate passed away. I just found out since i just had moved south. Please except condolences and know that Terry was a great guy all are years at good old North Lima. He will be missed.Sincerely Judy Hall Jenkins"
» Judy Hall Jenkins on November 11, 2013
Sign the Guestbook
---