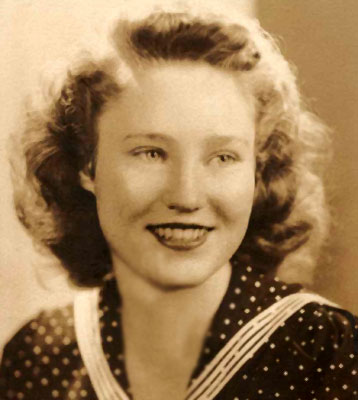 ROSE ALINE (FEAST) WASCHAK
YOUNGSTOWN – Funeral services will be held on Tuesday, Nov. 12, at 10 a.m. at the Vaschak-Kirila Funeral Home Inc., for Rose Aline (Feast) Waschak, 85, who passed away on Thursday.
Rose was born Dec. 25, 1927, to Jewel and Ida (Hodge) Feast of Paducah, Ky.
She graduated from Lone Oak High School in 1945 and was employed as a clerk-typist by Veterans Administration after graduation at the Outwood Veterans Hospital in Outwood, Ky. There she met her future husband, Joseph James Waschak, USMC.
She transferred to Washington, D.C. less than one month later. She worked as part of a team that gathered and researched information for the implementation of the Serviceman's Readjustment Act (G.I. Bill).
Joseph followed, being reassigned to Washington, they fell in love, and were married on Feb. 4, 1946, at the Church of the Holy Comforter Rectory in Washington.
After discharge in 1948, they moved back to Youngstown to start a family. She gave birth to four sons; Joseph J. Waschak IV of Akron, Douglass A. Waschak of Lancaster, Calif., Paul W. Waschak of Poland and James M. Waschak (deceased).
She was preceded in death by her daughter, Mary Louise Waschak (stillborn); brothers, Joe Feast of St. Louis and Frank Feast of St. Louis; and sister, Florence (Feast) Staley of Paducah.
She also leaves six grandchildren and seven great-grandchildren.
"She was a loving wife, mother, and grandmother. She may be gone but not forgotten, since she left a piece of her heart in everyone she touched. Therefore, she will live on in each of us and we will be better for it. We wish her a Bon Voyage on hew new journey, to meet up with the love of her life, Joe, and see old friends. She will be greatly missed."
Friends will be received on Monday, Nov. 11, from 4 to 6 p.m. at the Vaschak-Kirila Funeral Home, 3100 Canfield Road, Youngstown, OH 44511.
Please visit www.vaschak-kirilafh.com to view this obituary or to send condolences to the family.
Guestbook Entries
« Be the first to sign ROSE ALINE (FEAST) WASCHAK guestbook.
---