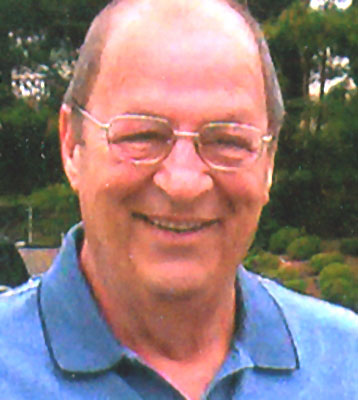 RONALD 'RON' F. PARKER
ANNISTON, ALA. – U.S. Navy veteran, Ronald "Ron" F. Parker, 65, formerly of Youngstown, died Aug. 13, 2013, after a long battle with diabetes.
He was born Nov. 11, 1947, in Youngstown, a son of Donald Parker and Betty (Neal) Parker.
Ron attended Chaney High School and still holds the shot put and discus record. He also loved to coach baseball.
Ron worked at Wean United and Republic Steel before the mill closing, then for Monroe Inc., and was always selling cars.
Ron leaves his wife of 45 years, Keren Louise (McCartney) Parker; a brother, Donald Parker (Elke Parker); three sons, Ronald Parker Jr. and wife Amy (Slansky) Parker of Medina, Neal Parker and wife Vicki (Leseganich) Parker of Boardman, and Brian Parker and wife Lisa (Scott) Parker of Florida; six grandchildren, Zach, Luke Emily, Jenna, Alyssa, and Caleb; close relatives, Gary and Ann Bowers; many friends; and his beloved dog, Rocky.
Guestbook Entries
"We love you and miss you dad. Brian misses talking about sports with you and we can't wait to see you again."
» Brian and Parker on November 9, 2013
mrs.
"the best husband and father in the world.I will always love and miss you. love your wife. "
» keren parker on November 9, 2013
"So sorry to hear this. I went to school with Ron and was in boot camp with him in San Diego then lost track of him."
» Bill Humason on November 10, 2013
"so very sorry for your loss..i went to west and chaney with ron and he was always such a genuinely nice guy.."
» joan toth frank on November 11, 2013
Friend
"Haven't talked to Ron in over 40 years but he is still one of the most memorable characters from my teen age years. We shared lots of adventures and misadventures! Only two days before I heard of his passing, I was wondering whatever happened to Ron. It dawned on me that my thoughts of him occurred right about the time of his passing. Must have been a God thing! Rest in peace old friend."
» Rob Rupe on November 11, 2013
"We love you & miss you Pops! Thanks for always setting such an excellent example of how to be a great father and husband. "
» Ron Jr. & Family on November 19, 2013
Sign the Guestbook
---