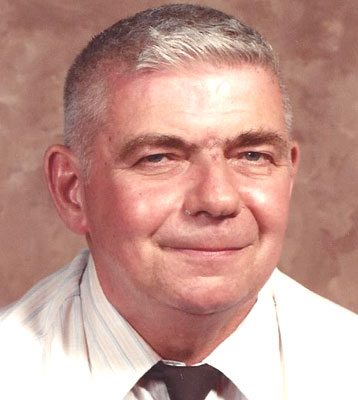 ROBERT J. BANKS
BOARDMAN – Robert Jess Banks, 90, of Boardman Boulevard, passed away early Thursday morning, Nov. 7, 2013, at Hospice House with his family by his side.
Robert was born July 22, 1923, in Youngstown, the son of the late Jess and Rose (Karnitz) Banks.
He was raised by his maternal grandparents on Funston Street in Briar Hill and spoke fondly of the wonderful neighborhood. He graduated from The Rayen School in 1942. Eventually he was able to attend Kent State and fulfill his dream of becoming a teacher.
Robert was a member of the John Calvin-St. Paul United Church of Christ, now the Heritage Presbyterian Church.
Robert proudly served as a sergeant with the Marine Air Corps during World War II, serving in the Pacific Theater as Radio Gunner, Aerial Gunner and Radio Operator.
He was the junior machine trades teacher at the Mahoning County Joint Vocational School for 16 years, before retiring in 1989. Robert was a journeyman tool and die maker, previously employed at Metal Carbides, Spencer Tool & Die (Spencer Industries) and United Engineering.
Robert is survived by his beloved wife of 65 years, the former Gladys B. Spencer, whom he married on June 27, 1948; three daughters, Judith L. (Richard) Patterson of Canfield, Deborah J. (Frank) Buday of Swansboro, N.C. and Kelley R. Belfast of Boardman; a granddaughter, Jennifer (Chris) Bokelman; and two great-grandchildren, Sam and Lucy Bokelman.
Private funeral services were held on Saturday, Nov. 8, 2013, at the Thompson Funeral Home, Boardman. There were no calling hours.
The family requests that material tributes take the form of contribution to Angels for Animals, 4750 W. South Range Road, Canfield, OH 44406 or to Hospice of the Valley, 5190 Market St., Boardman, OH 44512-2198.
The Banks family would like to thank their friend, Loretta Dillon for her love, care and support that she has shown Robert and Gladys over the years.
Please visit www.thompsonfh1932.com to view this notice and send condolences to the Banks family.
Guestbook Entries
"I am very sorry for your loss. He was a great guy. My prayers are with your family."
» Darlene Hibbard on November 10, 2013
Sign the Guestbook
---