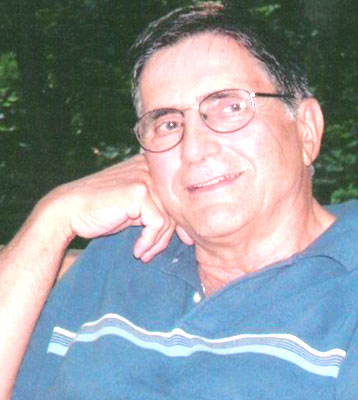 MICHAEL A. TSAGARES
CANFIELD – Michael A. Tsagares, 76, died Nov. 8, 2013, at Masternick Memorial Health Care Center.
Mr. Tsagares was born March 3, 1937, in Campbell, son of Charles and Calliope Gourlas Tsagares.
He was a 1955 Campbell Memorial High School graduate. Michael was a welder for US Steel and Eljer's, from where he retired in 1999. He was veteran of the U.S. Maine Corps. Michael loved woodworking, gardening, fishing, and spending time with his grandchildren.
He is survived by his wife, the former Nancy Walker of Canfield, whom he married July 6, 1963, having just celebrated 50 years; one daughter, Stacy (Robert) Lilak of Poland; one son, Michael (Judy) Tsagares of Poland; two sisters, Helen Sylvester of Illinois and Thelma Stoeckel of New Jersey; five grandchildren, Alissa, Stephen, and Jacob Tsagares and Courtney and Matthew Lilak; and many nieces and nephews.
Besides his parents, Michael was preceded in death by siblings, John Tsagares, Charles Tsagares, George Vaparides, Nick Tsagares, and Sula Papas.
Services will be held on Tuesday at 11 a.m. at the Cunningham-Becker Funeral Home, Poland Chapel.
Interment will follow at Lake Park Cemetery.
Friends and family will be received Monday from 5 to 8 p.m. and Tuesday from 10 to 10:45 a.m. at the funeral home.
The family would like to thank the staff at Masternick and Hospice of the Valley for their excellent care. Also a special thanks to Rose who provided an extended gift of life to Michael.
Please visit www.beckerobits.com to send condolences.
Guestbook Entries
"Passing along our condolences and letting you know that you are being uplifted in prayer!!"
» Paul Cearns on November 10, 2013
Sign the Guestbook
---