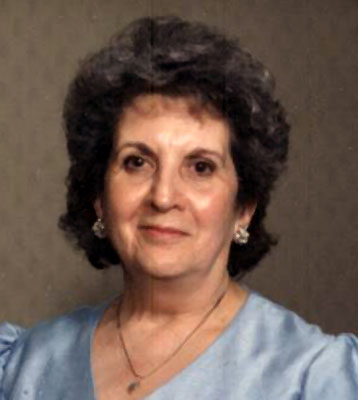 MAUREEN MARGARET RODGERS
BOARDMAN – Funeral services will be officiated by the Rev. John Keehner at 10:30 a.m. Friday, Nov. 15, at St. Patrick Church, Youngstown, for Maureen Margaret Rodgers, 84, who passed away Oct. 18, at Assumption Village.
Maureen was born Jan. 23, 1929, in Youngstown, a daughter of Martin and Mabel Sturgeon Keehner and was a lifelong area resident.
She went to grade school at St. Patrick School and was a graduate from Ursuline High School with the Class of 1947. She had been a lifetime member of St. Patrick's Parish and worked in their Rectory for 18 years. Maureen loved to read books, especially about history.
Her husband, Charles E. Rodgers Sr. died on Dec. 24, 1986.
She leaves to cherish her memory, her five sons, Michael (Sally) Rodgers of Arnold, Md., Larry (Debbie) Rodgers of Boardman, Timothy Rodgers of Columbus, Kevin (Linda) Rodgers of Culver City, Calif., and Darren (Hang) Rodgers of Katy, Texas; two daughters, Sheila (Mike) Dooly of Rogers, Ark. and Bridget (Mike) Farrell of Odenville, Ala.; her daughter-in-law, Marilyn Rodgers of Boardman; and many grandchildren and great-grandchildren.
Besides her husband and her parents, Maureen was preceded in death by her son, Charles E. Rodgers Jr.; her daughter, Colleen Rodgers; her brother, John Keehner; and her three sisters, Patricia Rotar, Janice Lennous and Rosalia Choma.
The family requests that memorial tributes to be given in Maureen's name to Hospice House, 9803 Sharrott Road, Poland, OH 44514.
Friends may call from 9:15 a.m. to 10:15 a.m. Friday at the church one hour prior to her service.
Family and friends may visit www.foxfuneralhome.org to view this obituary and to send condolences.
Guestbook Entries
"Remembering your Mom and what a wonderful person she was. Enjoyed living and playing with the Rogers, Hillmans, Giobbi'and living in the old neighbor hood of Warren and Hillman streets. My deepest sympathy to you all. Ellen Harris"
» Ellen Harris on November 11, 2013
"Remembering your Mom and what a wonderful person she was. Enjoyed living and playing with the Rogers, Hillmans, Giobbi'and living in the old neighbor hood of Warren and Hillman streets. My deepest sympathy to you all. Ellen Harris"
» Ellen Harris on November 11, 2013
Sign the Guestbook
---