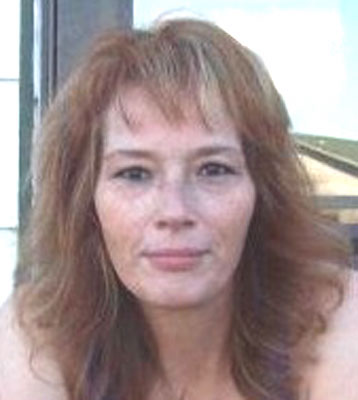 FRANCISCA FRANQUI SMALLWOOD
YOUNGSTOWN – Memorial services will be held Tuesday at 3:30 p.m. at the Wasko Funeral Home and a memorial Mass at 4 p.m. at Christ the Good Shepherd Parish at Sta. Rosa de Lima Catholic Church in Campbell for, Francisca Franqui Smallwood, 49, who passed away Tuesday afternoon, Nov. 5, 2013, at the Cleveland Clinic.
Francisca was born Oct. 3, 1964, in Youngstown, the daughter of Frank Franqui Sr. and Carmen Bagley Franqui, and was a life long area resident.
She was a 1982 graduate of Campbell Memorial High School and attended St. Elizabeth Catholic Grade School.
Francisca was a loving mother and grandmother, who had a strong will to live and unwavering faith in God. She loved to cook, bake and watch movies.
She leaves to cherish her memory, her father, Frank Franqui Sr. of Austintown; her children, David V. DiGiacomo of Boardman, Joseph J. DiGiacomo of Boardman, Scarlett Smallwood of Youngstown, Rodney L. Smallwood Jr. of Youngstown and Mercedes M. Smallwood of Austintown; two grandchildren, Joseph F. DiGiacomo and Jordan J. DiGiacomo; brothers and sisters, William Cranston of Cape Coral, Fla., Charles Bagley of Arkansas, Daniel F. Franqui of Girard, Tracie N. Franqui of Girard and Mary Ann Franqui of Youngstown; and nieces and nephews, Mason A. Franqui, Billy Cranston, Kevin Cranston, Anna Marie Cranston, Aurelius Cranston and Kassy Cranston.
She was preceded in death by her mother, Carmen; an infant son, Jared Smallwood; a brother, Frank Franqui Jr.; maternal grandparents, Russell and Lillian Bagley; and paternal grandparents, Julian and Marcelina Franqui.
The Franqui family has entrusted their loved one to the care of the Wasko Funeral Home in Campbell and will receive friends on Tuesday from 12:30 to 3:30 p.m.
Visit www.waskofamily.com to view this obituary and send Francisca's family condolences.
Guestbook Entries
" Tracy my thoughts and prayers are with you and your family. So sorry for yoyr loss."
» Rose Ambrose on November 10, 2013
Co-worker
"Tracie - I'm sorry for the loss of your sister. You and your family are in my prayers."
» Bill Beadle on November 11, 2013
"Mercedes- I am so sorry for the loss of your Mom. You should know that you have many people from AMS praying for you and your Family! God Bless!"
» Mrs. Infante on November 11, 2013
"josphen,david I am very sorry for your loss I love your mom like asister.i will sad miss her.i am here for you guys if you need anything.you guys are in my heart and pras to all of you guys."
» Sherri (trella) wilson on November 11, 2013
friend
"to the smallwood family i'm so sorry about your lost of your mother she was a great person she'll be missed"
» derrick george on November 12, 2013
Sign the Guestbook
---