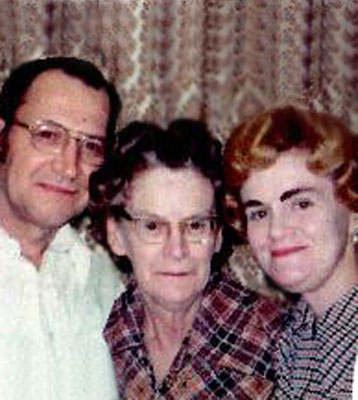 EILEEN A. MIKULA
"Together Again"
POLAND – Eileen A. Mikula passed away Wednesday, Nov. 6, 2013, after a brief illness.
Eileen was born May 27, 1938, to Bessie Swingle.
She graduated from Woodrow Wilson High School in 1956. She loved all of the Cleveland Sports teams and also "Days of Our Lives."
Eileen was preceded in death by her beloved husband, William "Bill" Mikula; her mother, Bessie Swingle; and her aunts, Helen and Bertha Bailey and Jenny Manley.
She is survived by a brother, Kenny Swingle; cousins Elaine and Cheryl Manley; nephew Ken Swingle; niece Suzie Vaught; and great-niece Ashley Vaught.
There will be no calling hours.
The Borowski Funeral Services has taken very good care of Eileen.
Guestbook Entries
« Be the first to sign EILEEN A. MIKULA guestbook.
---