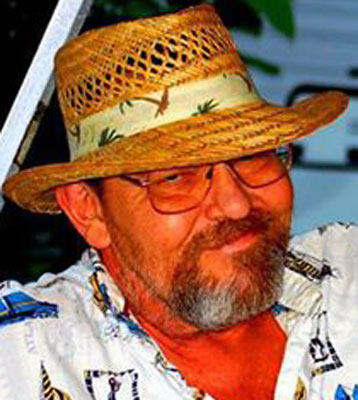 DENNIS RENE BERNIER
ASTOR, FLA. – Dennis Rene Bernier passed peacefully at his home in Astor on Nov. 6, 2013. 
He was born in McKees Rocks, Pa., on Aug. 17, 1951, to the late Olga B. Corrado and Donald M. Bernier.
Dennis graduated from Niles McKinley High School in 1969, where he was active in basketball, football, and would develop a lifetime talent for music. Dennis attended the Dana School of Music at Youngstown State University and was employed (along with his late stepfather, Andrew A. Corrado) at Regal Transportation in Niles for 15 years, before relocating to the St. Petersburgh, Fla. area, where he gained employment as a Logistics Supervisor at Zeypherhills Water for nearly a decade.
Anyone fortunate to have known Dennis would appreciate his 1957 kindergarten report card comments, "'Dennis likes to talk when he is asked to be quiet... Dennis finds joy in throwing crayons around the room... all in all Dennis is a real fine boy.' - M.L. Howe. "
Dennis was an impressionable individual that had a passion for music and motorcycles. He was a long time member of the National Riffle Association and Astor Moose Lodge. Dennis found his paradise on the St. Johns River and a welcoming community at Parramores. 
Dennis is survived by siblings, Dennis Corrado, Danny Corrado, and Kathy Whitlatch, as well as sons, Donald, Dennis, and Douglas Bernier. 
A private service was held out of town and the family requests that in lieu of flowers, donations be made to your favorite local animal charity.
Guestbook Entries
« Be the first to sign DENNIS RENE BERNIER guestbook.
---