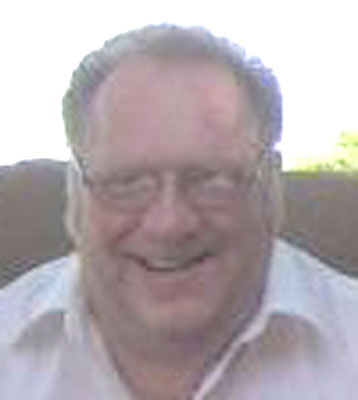 ROBERT D. LIAS
DAYTON, PA. – Robert D. Lias, 69, formerly of Hubbard, passed away at Allegheny General Hospital in Pittsburgh on Monday, Oct. 28, 2013, after courageously battling a short illness.
Bob was born in NuMine, Pa., on Sept. 13, 1944, the son of the late Dale S. Lias Sr. and Ruth Harris Lias.
Bob graduated from Shannock Valley High School in 1962, where he played trombone in the band. After high school, he entered the U.S. Air Force, where he was trained in refrigeration. Bob had a successful career in the Youngstown area, where he was employed as a refrigeration technician, pipefitter, sales and Service Manager for Store Engineering, Store Systems and Services, and The Hattenbach Company before retiring in 2002. Bob also owned and operated JB Equipment selling used refrigeration equipment in Hubbard.
Bob enjoyed hunting, racing, and Ford Motors, especially Thunderbirds. He was a member of the Shannock Valley Memorial Post VFW No. 6555 in Sagamore, the American Legion, the NuMine Sportsman's Club, and the Plumbers and Pipefitters Local No. 47. He was a member of St. Mary's Catholic Church in Yatesboro.
He married his true love, Barbara Ann Kostella on Oct. 10, 1964. She preceded him in death on Jan. 19, 2007.
Bob leaves to cherish his memories, two children, his son, Robert D. Lias Jr. (Denise) and his daughter, Crissy M. Gallaugher (David J.), both of Hubbard; grandsons, Robbie Lias of University Heights, Tyler and Zac Lias of Hubbard and DJ Gallaugher (Desirae) of Hubbard; and a great-granddaughter, Kristi L. Gallaugher, also of Hubbard.
Also surviving are his brothers, William A. of Kittanning, Pa., Donald W. and Richard H. (Betty) of Smicksburg, Pa.; and sisters, Nora N. (Derek) Patterson of Chamblee, Ga., Margaret R. (David) Seibert of Canton, H. Patricia Slagle of Naples, Fla., Mary J. Slagle of Ford City, Pa., Frances L. (John) Hawkins of Kittanning and Janet K. (James) Fennell of Fenelton, Pa.
Besides his parents and wife, he was preceded in death by brothers, James Carl and Dale S. Jr.; and sister, Ellen Jean Gasperoni.
Family and friends are invited to attend Bob's Mass of Christian Burial on Monday, Nov. 4, 2013, at St. Mary's Catholic Church, 109 2nd St., Yatesboro, Pa. at 10 a.m. with the Reverend Douglas Dorula officiating.
Interment will be held at Sacred Heart Cemetery, Sagamore, where full military honors will be accorded by the Armstrong County Honor Guard.
Friends will be received at the Carson-Boyer Funeral Home, 724 Main St., Rural Valley, Pa. on Sunday, Nov. 3, 2013, from 5 to 8 p.m.
Please omit flowers. Memorial remembrances may be made in Bob's memory to Shannock Valley Memorial Post VFW No. 6555, P.O. Box 186, Sagamore, PA 16250-0186.
For other information or to submit an on-line condolence visit www.porterfieldscheidfh.com or call 717-272-4634.
Funeral arrangements have been entrusted to Bob's niece, Melanie B. Fennell Scheid, Porterfield-Scheid Funeral Directors & Cremation Services, Lebanon, Pa.
Guestbook Entries
"To all Bobs family my wife and I send you our deepest sympathy for the loss of a great man.He was a very kind man and enjoyed life.He opened up his home to a huge doings every summer and we so enjoyed being there for the cookouts.He will be missed,but,god had a better plan for him and he is at peace now, God Bless you all,and we will keep you in our prayers, Chuck & Patty Adams "
» Chuck Adams on November 1, 2013
Sign the Guestbook
---