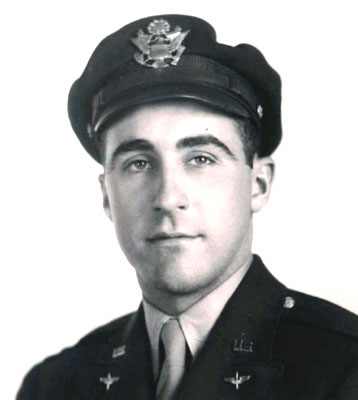 RAYMOND KLINE ANDERSON
NORTH LIMA – There will be services at 11 a.m. Friday at the Lane Family Funeral Homes, Canfield Chapel for Raymond Kline Anderson, 90, formerly of Canfield, who died Saturday morning at his home.
Mr. Anderson was born May 11, 1923, in Canfield, a son of LeRoy and Dorothy E. Kline Anderson.
He was a graduate of Canfield High School. Raymond served his country during World War II with the Army Air Corp in the European Theater. He was a commander of a B-24 bomber and flew 11 missions.
Following the war, "Ray" worked for the Youngstown Sheet and Tube Co., briefly while also working at his life's vocation which was a grain and beef cattle farmer. Raymond worked on his family's farm which was founded in 1809 and has been in continuous operation in his family since then. The farm is currently 200 acres and in the seventh generation of operation under his son, Wayne. The family is quite proud of a white oak tree on the farm which is the largest in the state, estimated to be over 350 years old.
Raymond attended the Calla Church. He was a member of the Farm Bureau and a supervisor in the Soil and Water Conservation District. He was also a former member of the Canfield Sportsman's Club.
Ray loved to travel and had been to every state in the union. His overseas travel included China, Egypt, Kenya, and his favorite, Peru. Ray also rafted the Colorado River through the Grand Canyon when he was 75. He loved woodworking and making arrowheads.
He leaves his wife of 67 years, the former Nelda P. Hofmann, whom he married June 11, 1945; his children, Emily (Lawrence) Serett of Rockport, Texas, Bonnie (Thomas) Kellett of Manassas, Va., Donna Snyder of Sterling, Va., Linda (Bruce) Keylor of Las Vegas, Wayne Anderson of Canfield, and Elaine (Paul) Medved of Greenford; his sisters, Sally Leon-Guerrero and Marie Wood; eight grandchildren; and four great-grandchildren.
Arrangements are entrusted to the Lane Family Funeral Homes, Canfield Chapel.
Family and friends may visit www.lanefuneralhomes.com to view this obituary and send condolences.
Guestbook Entries
"Nelda and family our thoughts and prayers are with all of you with the passing of Raymond."
» Marjorie and Jim Coler on May 30, 2013
"Its like losing another Dad for me. Its a hole in my heart that cant be filled. My thoughts and prayers are with you all. "
» Keith A. on May 31, 2013
Sign the Guestbook
---