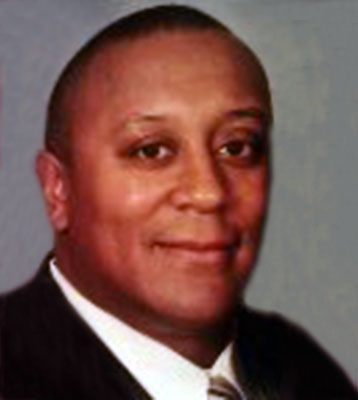 WILBUR L. FISH JR
HARPERS FERRY, W.VA. – A funeral service celebrating the life of Mr. Wilbur L. Fish Jr. will be held Saturday, May 25, 2013, at 1 p.m. at the Ebenezer COGIC, New Castle, Pa., where Supt. Eric D. Brooks, pastor, will serve as the Eulogist.
Mr. Fish made his transition into eternal rest at his home on May 11, 2013.
He was born on July 18, 1965, in New Castle, a son of Wilbur Lee and Gwendolyn Wright Fish Sr.
He was a member of the Ebenezer COGIC.
Known to his family and friends as "Wil," he graduated from New Castle High School and in 1983, he enlisted in the U.S. Army. He went through basic training at Fort Dix, N.J., B33, BT Platoon 3.
During his tenure at Fort Detrick, he received several recognitions for excellence in his field and the U.S. Army's Certificate of Appreciation. He served as supervisor of the Veterinary Medicine Division at the Research Institute of Infectious Disease.
He later graduated Cum Laude from Temple University and continued working in research medicine. He was currently employed by Battele Memorial Institute, at Fort Detrick.
He leaves to rejoice and cherish his life, his wife, Claudia Del Pilar Fonseca Fish of Harpers Ferry; his son, Anthony William Fish; his loving parents; a brother, Thad Daniel Fish of Chambersburg, Pa.; special uncles, John L. Wright and James "JR" Wilkins; his aunt, Brenda Wilkins; his great-aunts, Evelyn Hammond and Odell Taylor; and a host of other relatives and dear friends including Sabrina and Howlie Poole, Jose, Velez, Jerome "Jerry" Dufort and Keith Wahl.
He was greeted at Heaven's gate by his maternal grandparents, Florence "Polly" Wilkins, James Wilkins Sr., Wilton Wright, and his paternal grandparents, Mary Lizzie Fish, Eddie Lee Fish, Sr.; along with his special aunt, Rev. Mary Elizabeth Wright.
The family will receive friends from 11 a.m. to 1 p.m. on Saturday at the church.
Please visit jewashingtonfuneralservices.com to leave condolences and to sign the online guestbook.
Guestbook Entries
"Gwen so, so sorry for your loss my heart goes out to you and your family. JoAnne"
» JoAnne Wright on May 23, 2013
Sign the Guestbook
---