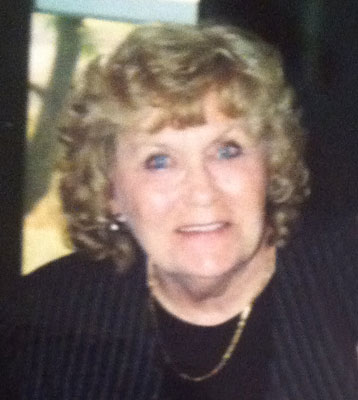 SHIRLEY MAE WILLIAMS CULP
WARREN – Funeral services will be held Friday at 1 p.m. at the Higgins-Reardon Funeral Homes, North Jackson Chapel, for Shirley Mae Williams Culp, 78, who entered God's presence Tuesday evening at Trumbull Memorial Hospital, surrounded by her family and friends.
Shirley was born Feb. 17, 1935, in Warren, a daughter of the late Harland R. and Florence (Preston) Williams.
Shirley was a 1953 graduate of Warren G. Harding High School.
Prior to her illness, Shirley was an active member of the First Assembly of God in Warren, where she also taught Sunday school. She enjoyed sewing and playing the piano and organ. Her greatest love was for her family and spending time with them.
Shirley leaves her former husband, Richard C. Culp of Garrettsville; her seven children, John (Lucille) Astolfi of Warren, David (Mary) Astolfi of Warren, Richard C. (Glenda) Culp II of Canfield, Lisa Bunea of Cortland, Christine (Bruce) Harper of Warren, Mary (Ron) Sharpe of Struthers, and Patricia (Jason) Culp-Dickey of Newton Falls; a daughter-in-law, Rose Marie Culp of Columbiana; 20 grandchildren; 19 great-grandchildren; and a great-great-grandchild.
Shirley was also preceded in death by a son, Fred J. Culp; and a grandson, Andrew C. Culp.
Family and friends may call today from 5 to 8 p.m. and Friday from noon to 1 p.m. at the funeral home.
Burial will take place at North Jackson Cemetery.
Guestbook Entries
"She was a great woman, am truly blessed to have met such a wonderful person and will b truly missed."
» Dennis Musser on May 23, 2013
"Our love, thoughts and prayers are with you, Ron, Jason, Katie and Laura. She loved you all so much."
» Dan and Jenise Sacui on May 23, 2013
Sign the Guestbook
---