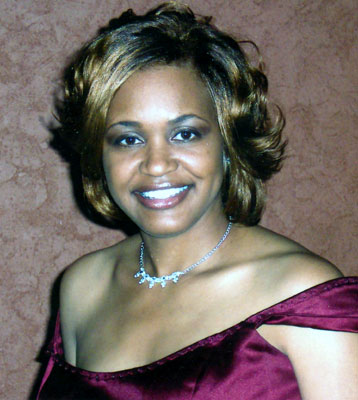 SHARELLA ANNETTE THOMAS
STREETSBORO – Services will be Friday, May 24, 2013, at 11 a.m. at the New Bethel Baptist Church for Ms. Sharella Annette Thomas, 42, who departed this life Friday, May 17, 2013.
Friends may call today, May 23, 2013, from 7 to 9 p.m. at the L.E. Black, Phillips & Holden Funeral Home. Delta Sigma Theta Inc. will hold memorial services at 8 p.m. today. Visitation will also be on Friday from 10 to 11 a.m. at the church.
Guestbook Entries
"Craig i am praying for your strength and healing for this untimely loss. May you find peace and comfort "
» chantay stubbs on May 23, 2013
"My continued prayers are with the family at this time. May the Lord give you comfort and strength during this difficult time. May the Lord Bless and you keep you all. "
» Janice Jackson on May 23, 2013
"So very sorry for your loss. We will miss Soror Thomas deeply. May God be with you. Lynette Sutton. Newton MA. "
» Lynette Sutton on May 23, 2013
"I did not kw u but its as if I did u are my good friend Dr Bonique Morton's Delta Sister.Rest in peace sweet baby Ase'"
» Anita on May 23, 2013
""My deepest sympathy""
» Linda Toney on May 23, 2013
"◦Words seem inadequate to express the sadness we feel with the loss of Sharella, but we're ◦wishing you peace to bring comfort, courage to face the days ahead and loving memories to forever hold in your hearts. "
» Andre & Bobbie Rodriguez on May 23, 2013
"Our deepest sympathy "
» Winphrie Family on May 24, 2013
"I am very sad ti hear about the death of Sharella. I have worked on & off with ehr for about 13 years. She always had my back as well was a very gentle & caring person.My prayers are with the family, may the Lord G-d of heaven & earth bless them @ this time. "
» Lee Pearson on May 26, 2013
Sign the Guestbook
---