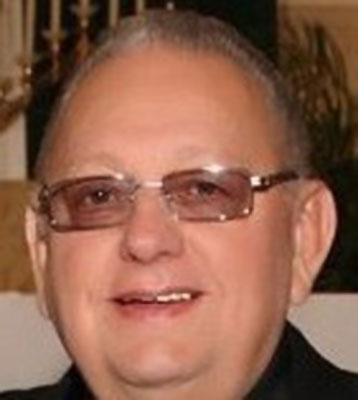 CHESTER DEWITT
CAMPBELL – Funeral services will be held Saturday at 9:30 a.m. at the Wasko Funeral Home, with Father Michael Swierz officiating, for Chester DeWitt, 75, who passed away Tuesday.
Chester was born June 21, 1937, in Youngstown, the son of Chester and Victoria Leone DeWitt.
He was a 1955 graduate of East High School. Chester went on to serve in the U.S. Navy and later retired as a grocery store manager for Santisi Family Stores.
He was a member of Christ the Good Shepherd Parish at St. Joseph the Provider Catholic Church.
Chester coached little league baseball. He loved sports, especially the Indians and Browns, and he loved his Ohio State Buckeyes.
Chester leaves to cherish his memory, his wife, the former Nancy Tarr, whom he married Dec. 20, 1960; his son, Chester A. (Kelly) of Worthington, Pa.; his daughter, Lori (Steve) Cappitte of Campbell and Mark A. (Nicole) of Youngstown; two grandchildren, Joey and Gina of Campbell, whom he loved very much; his dog, Gabby; and his brother, Thomas (Carole) DeWitt of Canfield.
He was preceded in death by his parents; his dog, Abby; and his brothers, Paul and Bob DeWitt.
The DeWitt family has entrusted their loved one to the care of the Wasko Funeral Home and will receive friends Friday from 5 to 8 p.m.
Visit www.waskofamily.com to view this obituary and send the DeWitt family condolences.
Guestbook Entries
"My sincere sympathy to chester's family. He was a good friend and classmate."
» marco Zazacf3w on May 23, 2013
"Along with Chet's love for Ohio sports teams, I remember he loved to cook Italian food. This year when the Indians win the world series, Chet will have the best seat in the house. Bob Tarr"
» Bob Tarr on May 23, 2013
His Niece
"RIP Uncle Chet. I always remember eating both chicken & spagetti together. Also I remember going to the store with you and you having to speak to the produce mgr to bs.I'm sure they will have your favorite donuts up there! Love Your Niece Candace!"
» Candace Pulley on May 23, 2013
His Niece
"RIP Uncle Chet! I'm sure you will make sure the produce section is good up there. Also you can make everyone spag and chicken and donuts for desert!"
» Candace Pulley on May 23, 2013
"So sorry for your loss Chet."
» Barb on May 27, 2013
Sign the Guestbook
---