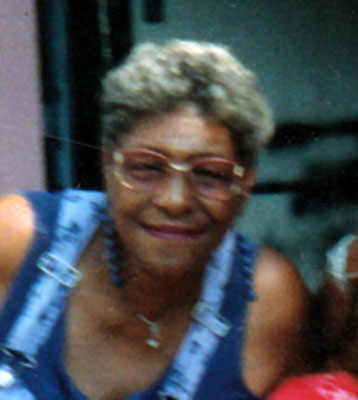 ERICE M. CRUMP
YOUNGSTOWN – Funeral services will be at 10:30 a.m. Saturday at the F.D. Mason Memorial Funeral Home for Mrs. Erice Mae Crump, 74, who departed this life Friday, May 10, 2013, at St. Elizabeth Health Center.
Mrs. Crump was born July 6, 1938, in Baldwyn, Miss., a daughter of Albert L. and Lorraine Bowdry Price.
She was a homemaker and a member of the Mt. Nebo Methodist Church in Baldwyn.
She leaves three daughters, Elizabeth (Wallace) Calomese of Baldwyn, Sheila R. Crump of Youngstown, and Richelle Jones, with whom she made her home; three sisters, Lynette Price and Alberta (Robert) Gates, both of Baldwyn, and Abbie (Johnny) Eades of Guatown, Miss.; 14 grandchildren; 34 great-grandchildren; and 11 great-great-grandchildren.
She was preceded in death by her parents; sons, Roy M., David, and Gary Crump; and three brothers, George, Curtis, and Russell Price.
Friends may call from 9:30 to 10:30 a.m. at the funeral home.
Guestbook Entries
friends
"There are no words that can express how we feel.We ask God to comfort the family and pour out his Love.You will truly be missed..We Love You Mrs Mae"
» Gail and FatCat on May 17, 2013
"I'm sorry for the loss of you're MOM and loved one I just found out yall know we would have been there I just saw this on facebook"
» Tina McCall Carter on June 10, 2013
Sign the Guestbook
---