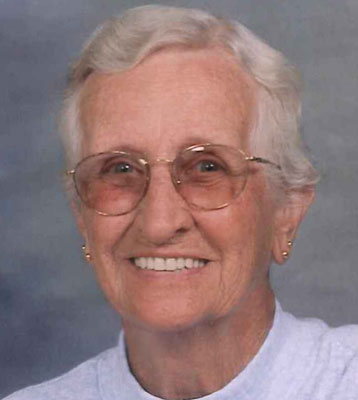 DOLORES JEAN MCKENNA
CANFIELD – Dolores Jean McKenna died Monday evening, May 13, at Hospice of the Valley. She was 88 years old.
Dolores was born Oct. 14, 1924, in Punxsutawney, Pa., one of four daughters of Roland R. and Signe Seaburg Ellinger.
She graduated from South High School in 1942 and worked in a munitions factory during World War II. She later worked in the dietary department at the Mahoning County TB Sanitorium and as an LPN in the emergency room at Warren General Hospital.
She enjoyed sewing, traveling and fishing. She has been a "snowbird" for the past 30 years, spending her winters in the Florida Keys.
Dolores is survived by a daughter, Suellen Fortine of Cincinnati; a son-in-law, Wayne Howard of Canfield; four grandchildren, Mindy (Deon) Joubert of Boca Raton, Fla., Heather Fortine of Cincinnati, Michael Fortine of Cincinnati and Erin Howard of Oakland, Calif.; and two great-grandchildren, Connor and Addison.
She also leaves a sister, JoAnn (Martin) Trebus of Austintown and several nieces and nephews.
Besides her parents, Dolores was preceded in death by her husband, Paul R. McKenna Jr.; a daughter, Amy (Wayne) Howard; and two sisters, June (Valerian) Getch and Shirley (John) Martinko.
Family and friends may call from 5 to 7 p.m. on Friday evening at the Lane Family Funeral Homes in Canfield. A prayer service will follow the calling hours.
A memorial service for Dolores will be held at a later date in the Florida Keys.
The family asks that donations be sent in Dolores' name to the Hospice of the Valley.
Please visit www.lanefuneralhomes.com to view this obituary and to send condolences to the family.
Guestbook Entries
"Dear Aunt Dee, What a wonderful & sweet life you lived!! I'll think of you often as I'm out on the rivers & streams!! I love you, CJ"
» CJ on May 18, 2013
Sign the Guestbook
---