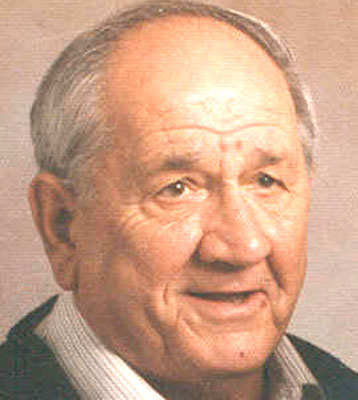 ALBERT L. MORGAN SR
GIRARD – Albert L. Morgan Sr., 91, passed away May 15, 2013, Wednesday morning, at St. Elizabeth Health Center.
Albert was born May 4, 1922, in Patton, Pa., the son of Andrew and Mary (Krisik) Morgan.
He worked at US Steel McDonald Works for 41 years, retiring in 1980. He also worked at the Girard City Parks. He was a member of St. Rose Church and served in the Navy during World War II.
Albert married Josephine Scirocco on May 5, 1940. She passed away March 3, 2010.
He is survived by two sons, David (Lavonne) Morgan and Dennis Morgan and a daughter, Diana Magda, all of Girard;  three brothers, Dan Morgan of Pennsylvania, Kenny Morgan of Hubbard and Tommy Morgan of Columbiana; two sisters, Lorain Campbell of Hubbard and Alberta Lester of Florida; nine grandchildren, Debbie, Denise, Denny, Brian, Shawna, Lyndsay, Josh, Jaime and Joseph; and 10 great-grandchildren.
He was preceded in death by his parents; his wife, Josephine; his son, Albert L. Morgan Jr.;  brothers, Tom, Andrew, Wilbur, Jack and Bill; and sisters, Margaret Watts and Wilda Riley.
Funeral services will be held May 18, 2013, Saturday, at 11 a.m. at the McClurkin Funeral Home in Girard, where there will be calling hours from 10 to 11 a.m. on Saturday morning prior to the funeral service.
Guestbook Entries
Daughter
"Daddy, I will miss you more than words can express. You are the greatest man I've ever know."
» Diana Magda on May 16, 2013
great niece through marriage
"Uncle Ab, I have been blessed to know you. It was an honor to help care for you. You will be forever in my heart"
» Katie Wise on May 16, 2013
"Our deepest sympathy on your loss. We will keep you in our hearts and prayers. Love, cousins Bill and Linda"
» Bill and Linda DiPietro on May 17, 2013
Sign the Guestbook
---