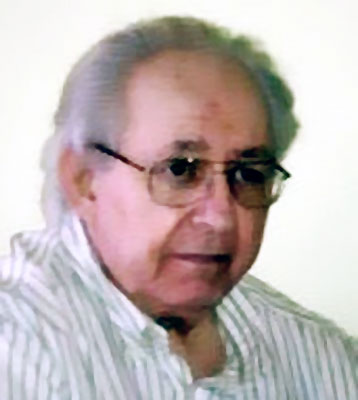 JOSEPH J. ZEBOSKY
AUSTINTOWN – Joseph J. Zebosky, 70, formerly of Youngstown's west side, passed away early Monday morning, May 13, 2013, at St. Elizabeth Health Center in Youngstown.
Joseph was born July 26, 1942, in Youngstown, a son of the late Joseph and Katherine Dukish Zebosky, and was a lifelong area resident.
Mr. Zebosky was a shipper with the Tamarkin Wholesale Company, retiring in 1988 after 20 years.
His wife of 26 years, Mildred "Millie" Smallwood Zebosky, whom he married April 4, 1986, passed away July 1, 2012.
Joe leaves a son, Joseph (Yuehong Chen) Zebosky of Las Vegas; two daughters, Christine (Jim) Kinnick of Austintown and Suzanne (David) Vidaures of Las Vegas; a stepson, Leslie Hill of Fowler and his companion, Sandy Thompson; eight grandchildren, Wes, Amber, Jimmy, Emily, Thomas, Kimberly, Kaitlyn, and Moli; three great-grandchildren, Kaylee, Benny, and Blake; four brothers, Raymond (JoAnna) Brenner of Morristown, Tenn., Norman (Darlene) Zebosky of Lake Milton, Dennis (Barb) Zebosky of Port St. Lucie, Fla., and Gregory (Cheri) Zebosky of Youngstown; and a sister, Kathleen Milburn of Bellwood, Pa. and her companion, Tim Dillen.
Family and friends may call from 5 to 7 p.m. today, May 15, at Kinnick Funeral Home, 477 N. Meridian Road, Youngstown.
Funeral services will take place on Thursday at 11 a.m. at the funeral home.
Interment will follow at Tod Homestead Cemetery in Youngstown, where Joe will be laid to rest next to his wife.
Visit kinnickfuneralhome.com to view this obituary and to send condolences online to Joe's family.
Guestbook Entries
"Tina and family,So sorry to hear of your father's passing.You are in my prayers.Take care."
» Michelle Gilliland on May 15, 2013
friend
"Norm , sorry for the loss of your brother."
» Chuck Fenton on May 15, 2013
"joe,tina&suzanne, So sorry to hear of your fathers passing,your in our thoughts and prayers."
» chuckand karen seddon (mulhall) on May 15, 2013
"Joey,Tina&Suzanne so sorry for your loss,thinking of you and your familys.God bless you all."
» Aunt Kathryn on May 15, 2013
Sign the Guestbook
---