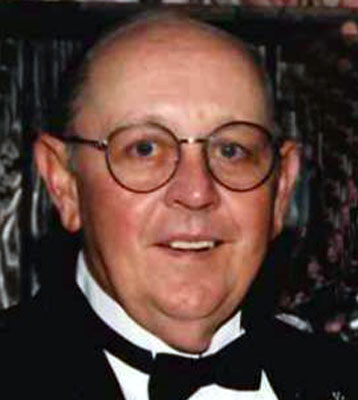 ROBERT P. 'BUZZY' SHERIDAN
HUBBARD – There will be a Mass of Christian Burial at 10 a.m. on Saturday, May 11, 2013, at St. Patrick Roman Catholic Church in Hubbard for Robert P. "Buzzy" Sheridan, 75, who passed away on Tuesday, May 7, 2013, at home.
Robert was born March 18, 1938, in Sharon, Pa., a son of Edward and Elizabeth Malia Sheridan.
He was a pipe fitter at Packard Electric for 25 years, retiring in 1996. He was a member of St. Patrick Roman Catholic Church, Knights of Columbus in Hubbard, Sharon Elks, VFW Post 3767 and the Moose Lodge.
He was a veteran of the U.S. Marine Corps.
Buzzy enjoyed sports, golf, volleyball, hunting, fishing, gardening and being with people. He was also a precinct committeeman and was on the City Park & Recreation Board.
He is survived by his wife, the former Eileen "Butchie" Rochford, whom he married on Sept. 8, 1962; his children, Sean Sheridan and Joseph Sheridan, both of Hubbard and Molly (David) Smith of Hartford; and five grandchildren, Jacqueline, Mikayla, Robbie, Sean Jr. and Ryan.
Besides his parents, he was preceded in death by his grandson, Garrett Sheridan.
There will be calling hours on Friday, May 10, 2013, from 5 to 8 p.m. and prayers at 9:15 a.m. on Saturday, May 11, 2013, at the Stewart-Kyle Funeral Home.
Memorial contributions may be made to MVI Hospice, 4891 Belmont Ave., Youngstown, OH 44505 or to American Heart Association, 840 Southwestern Run, Youngstown, OH 44514.
Family and friends are invited to visit the funeral home's website at www.stewart-kyle.com to share memories and condolences.
Guestbook Entries
"Deepest sympathy for the family of Buzzy may he rest in peace."
» jim kindinis on May 9, 2013
"Deepest sympathy for the family of Buzzy may he rest in peace."
» jim kindinis on May 9, 2013
Sign the Guestbook
---