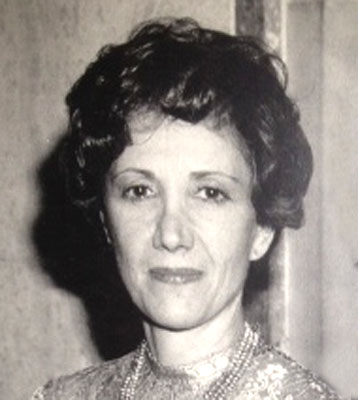 JOAN LONSWAY
NORTH JACKSON – A Mass of Christian Burial was be celebrated Wednesday at 11 a.m. at Our Lady of Lebanon Shrine for Joan Lonsway, 83, who died Saturday afternoon at Briarfield Manor.
Joan was born March 8, 1930, in Youngstown, the daughter of Joseph M. and Margaret E. (Elum) Abraham.
She was a 1947 graduate of Ursuline High School and had attended Barry College in Miami Shores, Fla. She later graduated from Youngstown College with a degree in secretarial studies. Joan assisted her husband and sons in their family business, ACME Vending, until her retirement.
Her husband, Raymond Lonsway, whom she married Nov. 27, 1961, died Feb. 16, 1985.
She is survived by two daughters, Mary Lou (Michael) Cannone of Columbus and Mary Ann (Bill) Narduzzi of W. Orange, N.J.; two sons, Raymond (Erin Flanagan) Lonsway and Paul (Jennifer) Lonsway of Canfield; five sisters, Jean Saadey of Austintown, Barbara (Robert) Nelson of Washington D.C., Margaret (Eli) Saadi of Liberty, Maureen Horvath of Austintown, and Susan Hayek of Boardman; 15 grandchildren; and one great-grandchild.
Besides her husband, she was preceded in death by a brother, Phillip T. Abraham.
There are no public calling hours at Joan's request.
The family has requested that material tributes take the form of donations to the National Shrine of Our Lady of Lebanon, 2759 Lipkey Road, North Jackson, OH 44451.
Professional arrangements are by the Higgins-Reardon Funeral Homes, North Jackson Chapel.
Guestbook Entries
"Suzie, Our deepest sympathy to you and your family. our love forever Jerry & Bev"
» Jerry & Beverly Vross on May 9, 2013
"Our sincere condolenses to the family. We sure have known one another for a long time. My prayers and thoughts are always with your family"
» Mike & Marsha lattanzio on July 30, 2013
Sign the Guestbook
---