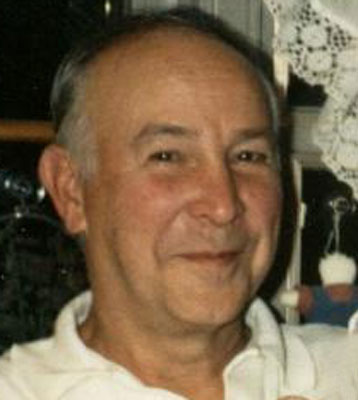 JAMES J. TUREK
LOWELLVILLE – James J. Turek, 86, passed away peacefully Tuesday evening at his home.
James was born Sept. 26, 1926, in Youngstown, a son of Leo and Mary Vasko Turek.
He was a 1946 graduate of Woodrow Wilson High School and was a residential house painter. James loved country western music, playing his guitar, fishing, hunting and golfing.
He leaves to cherish his memory, his wife, the former Barbara A. Ragan, whom he married Oct. 11, 1958; a daughter, Diana (Daniel) Howley of Canfield; a son, James E. (Susan) Turek of Vienna; a sister, Geraldine Hoffman of Poland; a brother, Leon Turek of Columbiana; and two grandchildren, Mary and Megan.
There are no services.
Friends may call from 3 to 5 p.m. Saturday at the Fox Funeral Home, Boardman.
Material tributes can be made to James' memory to Hospice of the Valley, 5190 Market St., Boardman, OH 44512.
Family and friends may visit www.foxfuneralhome.org to view this obituary and send condolences.
Guestbook Entries
Cousin/Grandson of Bernice Vasko
"Condolences to Geraldine and Leon and the family. Jimmy and my Dad (Andy) are teeing it up are up in heavens' golf course just like they used to do at Rolling Hills. Jimmy his Mom Mary, Bernice and with Jeannie on the piano will soon be singing a song together with Jimmy soon. Say hello to Will K. and the rest of the csalad in heaven."
» Terry and Family on May 9, 2013
Sign the Guestbook
---