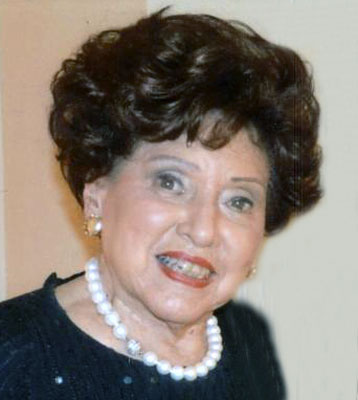 CAMILLA M. GEORDAN
GIRARD – Camilla M. Geordan, 89, passed away Monday, May 6, 2013, following a stroke.
Burial arrangements are to be handled by the Fox Funeral Home on Market Street in Youngstown.
Calling hours are Friday evening, May 10, 2013, from 5 to 8 p.m. at the Fox Funeral Home.
A Mass of Christian Burial will be held at St. Edwards Church in Youngstown, celebrated by the Rev. MSGR. Robert J. Siffrin, on Saturday, May 11, 2013, at 10:30 a.m.
Camilla was born on Dec. 18, 1923, in Chicago. Her parents were Dr. Rocco Paul DeRosa, a leading surgeon in Chicago and her mother, Agnes Cronin DeRosa.
Camilla spent her entire childhood and early adult life in the Chicago area. She did her undergraduate education at St. Francis of Rome School in Chicago. She was a graduate of Trinity Academy in Forest River, Ill. She attended and graduated from Rosary College in River Forest.
Following graduation from Rosary, she was elected to pursue a career in medicine, coming from a family with a large background in medicine. Her grandfather was a physician, her father was chief of surgery at the University of Chicago and her brother was also a surgeon. She became a medical technician. She ultimately was associated with the Steven O. Swartz Hematalogical Institute in Chicago.
It was during her tenure at Cook County Hospital in Chicago that she met A. William Geordan, who was then a surgical resident at Cook County Hospital. They ultimately were married and spent 63 years together in a most glorious and wonderful marriage, as she would often say.
Dr. Geordan, on completion of his surgical training, returned to his hometown, Youngstown, to set up his practice. This was the first time in Camilla's life that she lived outside of Chicago land. She adjusted quickly to her new surroundings and often said that she truly enjoyed living in Youngstown. She quickly became engaged and associated with many organizations, a few of which were the Mahoning County Medical Society, Tourist Club, Forest Glenn Gardeners, the Board of American Red Cross and she spent many years on the Board of the Butler Art Institute.
She loved foreign travel, particularly to exotic places and would frequently say she was so fortunate to have visited most every continent.
She is survived by her spouse, Dr. A. William Geordan; a son, Nicholas J. Geordan (Stacey) of Denver; a daughter, Deanne M. Cheadle (Jerry) of Atlanta; and four grandchildren, Kyle, Ryan and Scott Geordan of Denver and Nicholas Geordan Cheadle of Atlanta.
Camilla was preceded in death by her parents; a brother, Dr. Francis Paul DeRosa of Chicago; and a sister, Jacqueline Friedsam of Chicago.
Material contributions may be made to the Butler Art Institute of American Art or to the Youngstown Salvation Army.
Family and friends may visit www.foxfuneralhome.org to view this obituary and to send condolences.
Guestbook Entries
"You have our deepest sympathy. She will be truly missed."
» Cheryl & Brittany Peterson on May 9, 2013
"You have our deepest sympathy. She will be truly missed."
» Cheryl & Brittany Peterson on May 9, 2013
"Love to you and your family, Al, as you try to imagine life without Camella. Know that Bert would want to comfort you."
» Kathy Katz on May 10, 2013
Sign the Guestbook
---