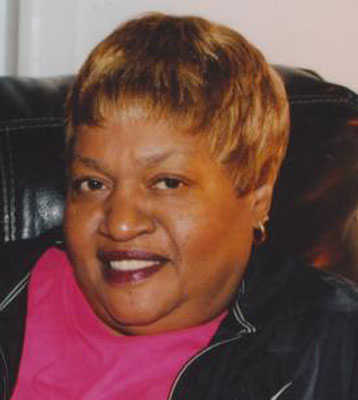 BEATRICE LENORA BUTLER
YOUNGSTOWN – Memorial services will be at 2 p.m. today, May 9, 2013, at the L.E. Black, Phillips & Holden Funeral Home for Ms. Beatrice Lenora Butler, 58, who departed this life, Wednesday, April 24, 2013, at her residence.
Ms. Butler, lovingly known as "Bea," was born March 31, 1955, in Youngstown, a daughter of Richard Jackson and Dianetta Butler.
She attended Youngstown City Schools and the Tabernacle Baptist Church, and was a member of the Mt. Olive FBH Church. Ms. Butler worked in the custodial department of the Johnson and Gordon Company. Bea loved plants, cooking, reading and was an avid card player.
She leaves to cherish her beloved memory, four children, Felicia C. Butler, Omar (Dionne) Payne, and Angela D. Butler, all of Columbus, and Michael Andre Tate of Philadelphia; two grandchildren, Michael J. Jr. and Mi'Kaela J. McGee, both of Columbus; a sister, Kim Ellis of Youngstown; four brothers, Mark Butler, James (Yolanda) Payne Jr., and Michael Butler, all of Youngstown, and Ernest Jackson of Cleveland; her significant other, Charles Lightfoot; a dear friend, Ms. Louise; and a host of aunts, uncles, nieces, nephews, cousins and friends.
Besides her parents, Richard Jackson and Dianetta Payne, she was preceded in death by a son.
Friends may call from 1:30 to 2 p.m. at the funeral home.
Guestbook Entries
Sign the Guestbook
---